Celebrity Los Angeles DUI Bloggers Buzz about Former Bachelor Contestant's Arrest in Tampa
Mary Delgado, a former contestant on the TV show The Bachelor, was arrested in Tampa on August 12th for DUI, after police pulled her over for having a broken headlight. Southern California DUI blogs and celebrity gossip sites immediately went to work speculating on Delgado's situation. The 42-year-old former cheerleader for the Tampa Bay Buccaneers starred on two seasons of The Bachelor – 2003 and 2004 — and eventually got proposed to by the 2004 Bachelor, Byron Velvick. Three years later she got arrested on charges of battery after she allegedly punched Velvick in the face. The two split ways shortly after the arrest. They never married.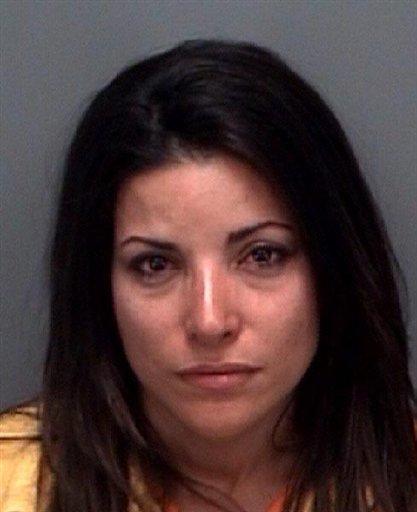 According to police reports, Tampa police pulled over the former contestant around 12:45 A.M. for the headlight violation and noticed that she had bloodshot eyes and that there was an odor of alcohol coming from her car. She admitted to the police officer that she had had one and half glasses of wine before getting behind the wheel. Officers subjected her to field sobriety tests, which she alleged failed. Per a report from RadarOnline, Delgado "swayed from side-to-side, failed to touch her finger to her nose… and couldn't walk… in a straight line." She refused the breathalyzer test after being arrested and secured her release after making a $500 bail.
Whether you get pulled over for driving under the influence in Hollywood or DUI in Burbank or anywhere else in the Southland region, police officers will likely look for signs and symptoms that you are under the influence. This investigation isn't particularly scientific – it's usually based on intuition. Officers will look for signs such as:
• Odor of alcohol on you
• Lack of coordination
• Lack of balance
• Stumbling and mumbling
• Making up stories to police or contradicting yourself
• Containers of alcohol in your car
• Slurred speech
• Inappropriate emotional reactions (getting too angry, getting too giddy, etc)
• Inability to clearly say where you've been
Now, you don't need to be a Los Angeles DUI expert to suspect that if a person exhibits all of these symptoms (or more), that they would be likely candidates for arrest. However, it's important to probe deeper. After all, think about what happens if/when you get pulled over by the police. Your heart rate goes up, you get nervous and agitated, and you go through all sorts of other emotional and physiological changes that move you out of being "normal" and into hypersensitive state. So even a totally sober person might get tongue tied, might slur speech, might make up contradictory stories, and so forth. And if you are pulled over at night, when you are fatigued, these things can be compounded. Plus, there is a variation with people. Some people naturally slur their speech. Some people may have bloodshot eyes from smoking cigarettes or from being out late at night. And on and on.
So this whole "one size fits all" thinking can actually be damaging, and it can result in people who are not actually under the influence getting arrested and charged with DUI in Beverly Hills.
If you feel like you were incorrectly arrested, consult with a creditable and experienced Southern California DUI lawyer. After all, if you don't put up a strong defense, you could face severe penalties, including a loss of your license, jail time, huge court fees and fines, probation, forced alcohol school, and more.

For a free consultation with one of Los Angeles' most renowned and experienced DUI lawyers, connect with the Kraut Criminal & DUI Lawyers in Hollywood. Michael Kraut, the lead attorney, worked as a Deputy District Attorney for LA for many years, and he is Harvard Law School educated. He's also appeared on numerous TV stations as an expert in DUI law.
If you have been arrested for a DUI in Beverly Hills or you are under investigation for driving under the influence in Southern California, please contact Los Angeles criminal defense attorney Michael Kraut for 24/7 assistance by phone at (323) 464-6453 or toll free at (888) 334-6344 or online.