Los Angeles Healthcare Fraud Experts Weigh in on Breaking Case Out of Miami
Last week, two former operators of a Miami Clinic pled guilty in Federal Court to multiple counts of submitting false claims, committing fraud, and paying kickbacks, prompting a wide ranging discussion among Southern California medical fraud policy wonks.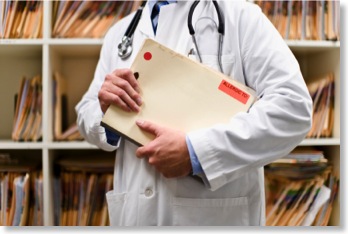 Jose Nogueira and his brother Rolando Nogueira operated a clinic for AIDS patients called T&R Rehabilitation Professional Corp. They allegedly bilked the government for services that they didn't provide – particularly expensive HIV infusion services. In April, the government handed down an indictment against the brothers, and they fled the U.S. But the long arm of the law caught up with them. They got apprehended and brought back to Miami for trial for Medicare fraud amounting to over $13.7 million. A sentencing hearing has been scheduled for the 5th of November, and each brother faces a maximum of 40 years in prison for the multiple counts.
Los Angeles Medicare fraud, insurance fraud, credit card fraud, and other white collar crimes can result in massive jail sentences, steep fines, and other grievous penalties. Southern California healthcare fraud is charged according to Insurance Code Section 1871.4 as well as Penal Code section 550. Healthcare employers can also be charged under Labor Code section 3700 and Penal Code section 818. If you are convicted of Southern California healthcare fraud, you can face jail time, loss of your medical license, major court costs and fines, and forced restitution to insurers or Medicaid or Medi-cal.
There is also often a delay between the initiation of an investigation (e.g. search warrants, etc.) and the filing of charges due to the complexity of Los Angeles white collar crime cases.
What exactly constitutes healthcare fraud? A variety of offences fall into this category, including prescribing medications that are unnecessary or unneeded (like the HIV infusions mentioned above), falsifying or doctoring medical records, billing insurers or Medicare for care that was never provided or not needed, double billing, and requiring patients to undergo tests or procedures that are not medically necessary.
What should you do if you or a loved one faces charges of Los Angeles healthcare fraud? In short, you likely need to retain an attorney ASAP to advise you as to your best strategy. Michael Kraut of Los Angeles' Kraut Criminal & DUI Lawyers can assist. Attorney Kraut is a Harvard Law School educated former D.A. for Los Angeles with an excellent track record. He has been featured as a legal expert on KTLA Channel 5, the New York Times, ABC News, CBS Evening News, and CNN.