Burbank Sex Crime Blotter: Woman Accused of Snapping Pictures of Other Women in the Bathroom
Not all Burbank sex crime cases sound like something out of Orange Is the New Black, the hit TV show about a yuppie woman forced to serve time behind bars for a crime she committed years ago.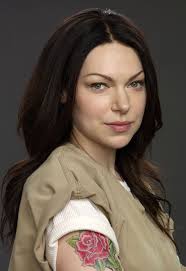 But a recent case out of Phoenix sounds like it was ripped from an Orange Is the New Black B story.
Phoenix police booked 37-year-old Linda Laibe for photographing and videotaping women in public bathrooms throughout the Phoenix Valley. According to Trent Crump, a local police sergeant, Laibe did her photo and video shoots at restrooms "throughout the valley" in places like Walmart, Chase Field, University of Phoenix Stadium, and the Rainforest Café. The woman then put photos and videos up on the internet and sold them. She faces 38 counts of voyeurism, although authorities are still piecing together exactly how she did what she did and how many women were victimized.
Potential Lessons for Your Burbank Sex Crime Case?

One of the scary aspects of Laibe's case – from a defendant's point of view – is that she faces 38 separate counts of voyeurism. Even a single count can lead to major trouble, like jail time, restraining orders, probation, and the like. But in the Southern California legal system, the penalties from various counts can "stack on top of each other" and lead to huge sentences.
For instance, if convicted of a single count of Burbank lewd conduct, your penalty might be a month or two behind bars, depending on factors, such as the nature of the crime and your criminal history. But if you're convicted of TEN of those charges stacked on top of one another… you could face well over a year behind bars.
Whether you got caught making a single bad mistake – or you systematically violated Burbank sex crime laws – you need to understand your defense options, so you can make rational, sensible decisions. Unfortunately, the law can be quite complicated and confusing. Unprepared defendants can easily say or do things that can complicate their cases and land them in even deeper legal hot water.
Fortunately, you can turn to a trusted Burbank sex crime defense lawyer with the Kraut Law Group for insightful, thorough help.
Just because you made a mistake – or even a series of mistakes – does not mean that you should suffer needlessly. Mr. Kraut is a former prosecutor. He spent 14-years putting defendants like Burbank sex crime offenders behind bars before switching over to represent criminal defendants. He provides regular commentary on Burbank criminal defense for many esteemed publications, like the New York Times, the Los Angeles Times and LA Weekly.

If you have been arrested for a crime in Burbank, please contact Burbank criminal defense attorney Michael Kraut for 24/7 assistance by phone at (818) 563-9810 or toll free at (888) 334-6344 or online. We're located at 2600 West Olive Avenue, 5th Floor, Burbank, California 91505.