Beverly Hills Drug Crime Saga: Craig Robinson (of The Office) Guilty in Bahamas Drug Case
Beverly Hills drug crime stories can get pretty epic.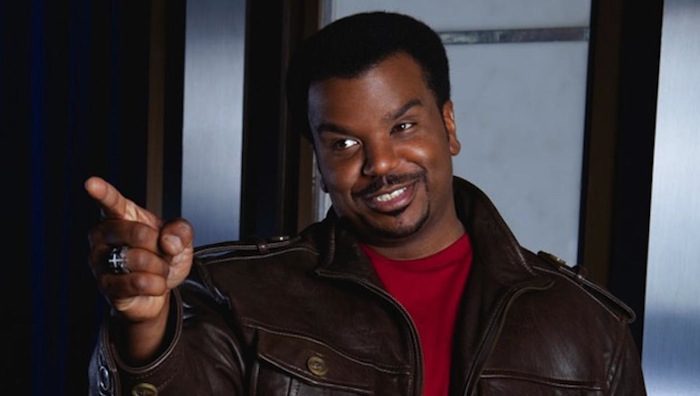 Tinseltown stars portray larger-than-life characters on the screen, but their off-the-screen exploits can be even more astonishing.
Consider the recent saga of actor Craig Robinson, who played Darryl Philbin, the warehouse boss on NBC's The Office. Robinson — who also starred in this year's blockbuster summer comedy, This is the End — recently got detained in the Bahamas for possessing drugs, including marijuana and 18 pills of MDMA (a.k.a. ecstasy).
The actor, who had been performing at the Atlantis Hotel in the Bahamas, got stopped just before he boarded a plane heading back to the United States. He admitted that he had brought drugs from the United States and that he hadn't realized they were illegal in the Bahamas.
The actor could have been imprisoned for four years. But he got off with a fine of $1,000.
Robinson has been featured in a number of drug themed comedies, so perhaps this is a case of "life imitates art." The Bahamas case is not Robinson's first brush with the law, either. In 2008, police in Culver City arrested him for possessing methamphetamine and ecstasy. Robinson went through a drug diversion program to get the charges dismissed.
Robinson's other credits include "Zack and Miri Make a Porno," "Hot Tub Time Machine," and "Pineapple Express."
Pineapple Express is actually the story of a drug deal gone epically, comically wrong.
Of course, Beverly Hills drug crime charges are anything but a laughing matter. If you or someone you know has been accused of a similar crime, you could face stringent punishments, even if it's your first time ever breaking the law in Beverly Hills. For instance, depending on the nature of your crime, you could face mandatory felony charges and face over a year in jail.
Fortunately, you have options at your disposal to construct a sound and ethical Beverly Hills drug crime defense.
Attorney Michael Kraut of the Kraut Law Group would be happy to provide a free and confidential consultation about your options. Your drug crime defense will depend on a variety of factors, including whether you've been arrested before, whether you also distributed and sold drugs, whether you committed other crimes in addition to drug charges, and beyond. Let Attorney Kraut help you make sense of your complex Beverly Hills drug crime defense case.

If you have been arrested for a crime in Beverly Hills, please contact Beverly Hills criminal defense attorney Michael Kraut for 24/7 assistance by phone at (323) 464-6453 or toll free at (888) 334-6344 or online.