Attention Pasadena Sex Offenders: Don't Remove Your Tracking Devices!
Governor Jerry Brown will be going after Pasadena sex crime offenders (and offenders throughout the state) who remove their electronic tracking devices, thanks to a new piece of legislation he just signed in Sacramento.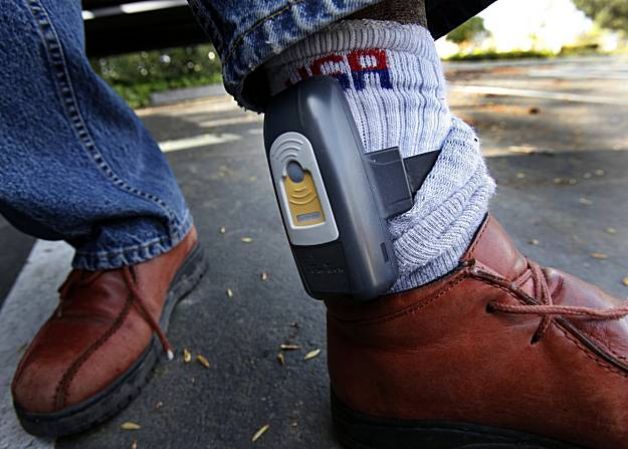 Sponsored by State Senator, Ted Lieu, the legislation forces offenders who remove their GPS devices to be sentenced to 180 days in jail. Lieu explained the rationale for the legislation in a public statement: "when sex offenders know that there are little or no repercussions for cutting off their GPS monitoring devices, it's time to strengthen the deterrent…Real deterrents for sex offenders drastically reduce the likelihood they will commit another crime."
In 2006, California voters passed Proposition 83, which allowed authorities to monitor sex offenders with GPS. In the wake of that law's passage, journalists observed a spike in the number of cases in which offenders cut off their monitoring devices. The original law intended to reduce jail overcrowding — a huge problem in California. But within the first 15 months after penalties were reduced, over 5,000 warrants for tampering with the GPS were served.
Some fugitives included sex offenders, rapists, and murderers.
A Los Angeles Times report said Fidel Tafoya, a repeat offender who cut off his GPS bracelet, recently got rearrested for misdemeanor sexual battery for inappropriate touching at the Fresno State campus library. Reports say that Tafoya had been busted twice before for similar crimes.
The American Civil Liberties Union (ACLU) and several other groups opposed SB 57 because they feared that the bill would "only add to the existing problem of overcrowding."
SB 57 is not the only major Pasadena sex crime story in the news.
Several Southern California high school football players recently faced accusations that they sexually assaulted and raped six girls, including one girl under 14-years-old. The 17-year-old players stand accused of two charges of forceful rape (both felonies), lewd acts with a minor under 14, false imprisonment, and other charges.
According to police, the football players began their assault spree in January and continued to attack students over the summer. A spokesman for the District Attorney's office in Riverside County said that the "all names have been released in this case, because [the football players] have been charged with serious or violent felonies."
Outside the courtroom in late September, the mother of one of the accused football players got into a confrontation with the parents of the victims. She said: "I know the truth is coming out and his name will be cleared of the things that were wrongly said." The mom says that the sex was consensual.
If you love someone who has been accused of a sex crime in Pasadena, a defense attorney at the Kraut Law Group can help you understand what you might be up against and develop a battle plan to defend against the charges. Connect with a former Senior Deputy District Attorney for Los Angeles today to build a sound and accurate defense to Pasadena lewd conduct or other criminal charges.

If you have been arrested for a crime in Pasadena, please contact Pasadena criminal defense attorney Michael Kraut for 24/7 assistance by phone at (626) 345-1899 or toll free at (888) 334-6344 or online. We're located at 790 East Colorado Boulevard, 9th floor, Pasadena, California 91101.