Bailout Scam Targets Families of "DUI Offenders"
Attention family members of someone who's been recently arrested for a Los Angeles DUI: avoid falling victim to the following horrendous type of scam.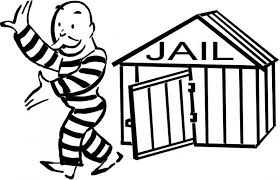 A woman in Mechanicsburg, PA nearly lost $10,000 in a bailout scam that took place on February 18th. The alleged scammer called Ryan Gosnell's aunt and told her that her nephew had been arrested for a DUI after taking cough syrup for a cold. A second caller, using the name of a real public defender, claimed he needed $10,000 to bail her nephew out of jail.
Gosnell's aunt made multiple calls to her nephew, and she became alarmed when he did not answer. Gosnell was unable to reply because he was in a work meeting. After several tries, his aunt called Gosnell's parents and alerted them. Luckily, his parents searched the name of the public defender and called the office. They quickly found out the bail request was a scam, and they did not wire the money.
How Bail Scammers Work
Bail scams prey on the vulnerability and clouded judgment of families who've been stunned by news that loved one has been arrested. The majority of the general population doesn't know how the bail process works. A public defender would never ask a family member or friend to wire money over the phone. The bail bond process is heavily regulated, and bondsmen are not allowed to solicit their own services. Bail bondsmen do not make the first line of contact, and defendants are typically not in jail when the bond fees are collected.
Nothing stops scammers from contacting the families of actual DUI offenders, however. When someone is arrested for a DUI, the event creates significant psychological vulnerability for both the offender and that person's family. Offenders typically spend a night or two in jail before officials set a trial date. Afterwards, they face penalties that can include further jail time, heavy fines, and suspended licenses, all of which can make increase feelings of disorientation and vulnerability.
If you've been arrested for a DUI, be aware of bail scams, and seek experienced counsel to respond to your charges. Call a qualified Los Angeles DUI lawyer with the Kraut Law Group today to schedule a free consultation.
Have you been arrested for a DUI in Los Angeles? If so, please contact DUI defense attorney Michael Kraut at (323) 464-6453 or online. Our building is located at 6255 Sunset Boulevard, Suite 1520, Los Angeles, California 90028.