Attractive Mug Shots – When Good Looks Cause Trouble After DUI Arrests
Nobody likes the way they look in a Los Angeles DUI mug shot – the lighting is awful, and the drab cement background isn't flattering. You also have to deal with your picture creating negative connotations. It is understandable why you wouldn't want your mug shot to be easily found by anyone, let alone prospective employers or dates.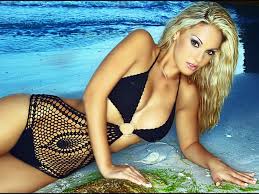 But what if you're so good looking that your mug shot photo attracts too much attention?
That's exactly what 28-year-old Meagan Simmons is dealing with right now. Police arrested Simmons for a DUI in 2010. Her especially attractive mug shot quickly became an internet sensation and spawned multiple "attractive convict" memes. Background check website InstantCheckmate.com picked up on the trend and used her mug shot photo in several advertisements for its service.
Simmons is currently undergoing a litigation process with the website. She claims that InstantCheckmate.com used her picture for advertising purposes without permission. The advertisement slogan featured her picture and read "Sometimes the cute ones aren't that innocent." The nature of the advertisement — and its association with the alleged criminal conduct — have caused Simmons distress.
Model Arrested for DUI in Florida – Next "Attractive Convict" Meme?
Police arrested a professional model for an alleged DUI last Wednesday. Ralitsa Ivanova, 29, of St. Petersburg has been featured in Esquire and on the cover of Maxim. She was pulled over on US 41 at 3:45 a.m. for traveling in the wrong direction. Ivanova told officers she was texting while driving and kept getting lost. According to the sheriff's report, she had trouble standing, and her breath smelled strongly of alcohol. Police released her around 1 p.m. the next day. Will her good looking mug shot inspire the next Attractive Convict meme?
Good looks don't get you out of everything. If you've been arrested for a DUI and want to respond effectively to your charges, call a qualified Los Angeles DUI lawyer at the Kraut Law Group today to schedule a free consultation.
If you've been arrested for driving under the influence in Los Angeles, contact former-prosecutor Michael Kraut for assistance at (323) 464-6453 or online. Our team is located at 6255 Sunset Boulevard, Suite 1520, Los Angeles, California 90028.