A Fun Way to Deter Petty Theft in Los Angeles – Lessons for the Accused, Too
If you've been arrested for petty theft in Los Angeles – due to shoplifting, stealing an item from work, or something along those lines, you are probably pretty frightened about what's going to happen to you. How will you deal with the fallout, such as jail time, mandatory restitution, a criminal record? What will you do if you face deeper legal complications — e.g. if you have a prior record and/or if the Los Angeles petty theft was done in conjunction with other crimes, such as hit and run, robbery, sexual assault, etcetera?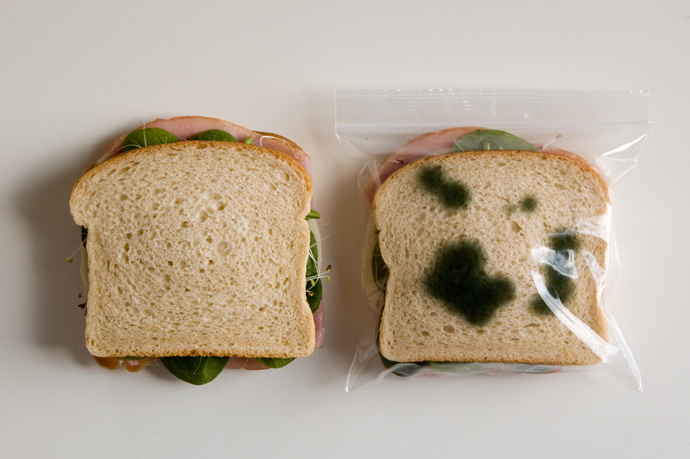 Solutions to your problems – as well as solutions to the general problem of theft crime in our society – may be simpler than you and many other people have been led to believe.
Enter a very interesting innovation called the "anti-theft lunch bag." Engineered by two designers named Sherwood and Mihoko, these bags look like normal zip lock sandwich bags. But they're colored to look moldy and disgusting. The idea is: put your sandwich in one of these bags, and it looks like the food has rotted through or covered with mold. Hence, you deter employee lunchroom "lunch thieves."
Who knows whether this novelty item will spark or not. But the cool takeaway here is that MacGyver-like solutions to theft problems – and theft crime defense – are probably all around us, if we care to look. Of course, if you are on the business end of a Los Angeles theft crime charge, you know it's no laughing matter. And, frankly, you're less concerned with how people will prevent crimes than you are with dealing with your own potential legal disaster.
That said, we can learn lessons from this "anti-theft lunch bag" gimmick. One of those lessons is that the solutions to our problems are often counterintuitive. We need the right solutions; to find them, we need to be willing to keep an open mind. For instance, not all Los Angeles criminal defense lawyers are equal – different attorneys have different strengths and weaknesses, and you want to find a lawyer or a law firm that not only has strengths that are appropriate for the case, but also espouses values that gel with your own.
One of the reasons why the Kraut Criminal & DUI Lawyers has been so successful – has received such great feedback from clients – is that attorney Kraut really takes the time to understand what his clients need. He doesn't just deliver "cookie cutter" answers to complex problems. He also leverages his very special experience as a deputy district attorney. In the 14 plus years during which Mr. Kraut worked for the city, he developed a deep and complete understanding of how prosecutors like to operate, what they like to avoid, and how and when they like to settle cases. As a result of this real world immersion into the world of prosecutors, Mr. Kraut knows how to be a better criminal defense attorney, since he knows how to talk with his former peers. He also has maintained great relationships with many of his peers in the legal community, and he can help you understand your Los Angeles petty theft charges and legal defense options.