Christmas DUI Dangers and How to Avoid Them
Los Angeles DUI deaths and injuries are tragic no matter what time of year they occur. During the holidays, however, both the tragedy and the frequency of these incidents increase. Mothers Against Drunk Driving (MADD) reports that many fatal traffic collisions that occur at Christmas involve DUIs. 57% of New Year's traffic collisions, meanwhile, involve DUIs. It's estimated that at least 1,200 deaths will occur across the U.S. this year because of DUIs this holiday season, with only a small percentage resulting in convictions. Many people face life-altering sentencing for DUI convictions, even for a first or second offense, because of circumstances such as children in the car or damage to multiple vehicles.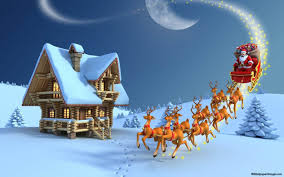 Why do people drive under the influence during the holiday season? The attorneys at the Kraut Criminal & DUI Lawyers hope to illuminate a few reasons and in so doing, educate readers and their loved ones.
Stress
The holiday season is perhaps the most stressful of all. Constant pressure to buy the perfect gift, host the perfect party, or entertain relatives make most people long for an escape. For too many, that escape involves intoxication.
Depression
The holidays occur in winter, which is peak time for depression, seasonal affective disorder (SAD) and flare-ups of mental illnesses. Many people with mental illness turn to alcohol to numb their pain, but drinking also impairs their judgment.
Increased Driving
Trips to visit relatives, long-distance shopping trips, and other necessary travel means more people drive during the holidays. More vehicles mean more opportunities for reckless driving and collisions.
Distraction
The most well-meaning driver is often easily distracted during Christmastime. The need to arrive at a certain location on time or the need to answer urgent calls can prevent drivers from keeping their eyes on the road. Although the driver may not have been drinking, distraction makes him or her more vulnerable to an accident involving someone who was.
Tips to Stay Safe
•    Try to drive in daylight as much as possible, as people are less likely to drink during the day.
•    Designate drivers for every party or get-together.
•    If depressed or upset, seek help from a counselor, trusted friend, or clergy.
•    Limit drinks to one or two per day, or abstain completely.
How should you respond to your recent and disarming charges? Call a qualified Los Angeles DUI defense lawyer (and ex-prosecutor) with nearly two decades of relevant legal experience.