A Wild Ride: Utah Bus Driver Allegedly Takes Kids on a Crazy Fieldtrip While DUI ("My Heart is Pounding")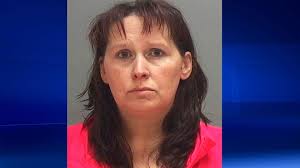 It's obviously dumb, dangerous, and illegal to drive under the influence in Los Angeles, under any conditions. But it's particularly dumb, dangerous and illegal to drive DUI with kids in your vehicle – especially if you are a professional bus driver.
39-year-old Lycia Martinez faces very intense charges, after she allegedly drove DUI in Utah with 67 elementary school kids on her bus. Per reports, the Salt Lake City bus driver apparently took antianxiety drugs as well as muscle relaxers — Utah Highway Patrol apparently found these pills in her purse — and nearly struck a car on a busy freeway with the elementary school kids in tow. A motorist called 911 and reported "she can't stay in the lanes, she is crossing the double lines, and the adults are getting scared … oh my hell … I don't get scared very easily, but my heart is pounding."
Police later stopped the bus on Interstate 15, nearly 40 miles from its location. Blaine Robins of the Utah Highway Patrol said "we really dodged a bullet." The bus had been traveling on a major five lane highway, and the situation could have easily sparked an awful and fatal crash. Chris Williams, a spokesperson for the local school district reflected: "talk about precious cargo… we are very fortunate nothing happened, not only with the students on the bus but with other drivers on the road."
Drug DUI, like an alcohol DUI, can lead to punishments ranging from serious jail time (particularly if you hurt anyone), forced alcohol school, license suspension, and other indirect consequences, such as higher insurance rates and the loss of your job.
Driving DUI with a minor in your car (under 14 years old) can be charged as an additional crime, meaning that you could get more jail time and other penalties. If you or someone you care about faces such charges, contact an experienced former city prosecutor at the Kraut Law Group today to talk to a qualified Los Angeles DUI defense attorney about your possible next steps.
Did you get arrested for a DUI in Los Angeles? If so, contact Los Angeles criminal defense attorney Michael Kraut for assistance by phone at (323) 464-6453 or online. We're located at 6255 Sunset Boulevard, Suite 1520, Los Angeles, California 90028.