What is Los Angeles Healthcare Fraud, Anyway, and What Should You Do If You Are Accused?
With the Obama administration cracking down hard, nationwide, on Medicare and Medicaid fraud, analysts expect that many more doctors, chiropractors, and other caregivers in Los Angeles will be arrested and charged with Southern California healthcare fraud. If you or a family member has come under investigation for fraud, you need to act decisively, legally, and quickly to protect your rights and minimize the potential damage to your career, assets, and freedom.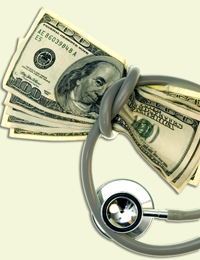 Individuals convicted of Southern California healthcare billing fraud can be slapped with charges pursuant to Insurance Code Section 1871.4, Penal Code Section 550, Penal Code Section 118(for perjury), and Labor Code Section 3700 (if you're an employer who committed healthcare fraud). Depending on the nature and extent of the alleged misconduct, you could lose your license to practice, face jail time and massive fines, and see the destruction of your professional reputation and your ability to earn in the future. Given what's at stake, you probably want to know what might constitute this crime. Here are two examples:
1. Creating false medical records and billing insurance carriers or Medicaid or MediCal for services that you never rendered (or that you described in a very overinflated way).
2. Billing excessively – e.g. double billing, charging for emergency services that you never rendered, billing for medications that you never provided, etc.
Medical fraud cases in Los Angeles are compounded by the intricate nature of the alleged wrongdoing and the layers of bureaucracy and detailed healthcare knowledge needed to even understand what happened.
This means that your choice of Southern California healthcare fraud attorney can matter exquisitely, in terms of your ability to get the charges dismissed… or fight them with the most legal firepower you can muster.
Attorney Michael Kraut of the Kraut Criminal & DUI Lawyers is uniquely positioned to help you. For 14 years, he served as a city prosecutor, during which time he was assigned to the Major Frauds Division (an elite division), where he took on defendants in extravagantly complex insurance fraud cases. Mr. Kraut is honored that law enforcement officials and prosecutors and judges often ask for his help when their family members and friends get charged with crimes like Los Angeles Medicare fraud. With a 99% success rate at jury trials and a Harvard Law School education, attorney Kraut has the wherewithal, skills, and connections to deliver results for you and help you feel more in control and less stressed.