Watch Out Would Be Los Angeles Medicare Fraud Perpetrators: Obama Administration Pulling Out All the Stops
In 2008, the Federal Government recouped $2.14 billion from people who committed Southern California Medi-Cal fraud and other similar crimes across the nation. Last year, thanks to a dedicated effort inside the Obama Administration, the Federal Government recouped $4.1 billion — nearly double the 2008 amount. The number of people charged with fraud across the U.S. also bumped up 75% over the 2008 numbers.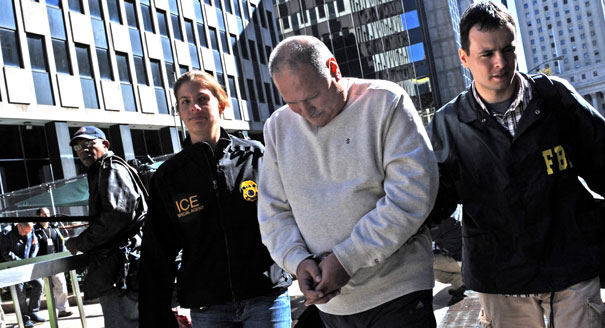 Unsurprisingly, the Obama Administration has been celebrating. Kathleen Sebelius, the Health and Human Service Secretary, blogged about the report: "The Obama Administration is doing more to stop fraud before it happens… Department of Justice officials are tracking fraud scams as they move across the country, so that criminals are spotted when they try to re-enroll into Medicare or Medicaid."
Good news for tax payers – but what if you've been caught up in the dragnet and charged with Southern California Medicare fraud?
Defendants in cases involving Los Angeles credit card fraud, insurance fraud, and identity theft often face a stiff and not very compassionate battle for sympathy and understanding. Given that we're in a tight economy – both nationally and here at home in California – citizens are inclined to deeply resent Medicare scammers.
The Obama Administration released its report on the same day that it rolled out new regulations to control and deal with "self identified overpayments" for Medicare suppliers and providers. Individuals who do not report overpayments could be held in breach of the False Claims Act. Doctors, chiropractors and other caregivers who fail to comply with this new regulation could be hit with serious civil penalties and other punishments.
The Obama Administration is clearly "for real" in its fight against Medicare fraud.
So if you are a defendant, you need to get serious in terms of your preparation. If you have been charged incorrectly or unfairly, don't expect prosecutors to go easy on you. Start now to compile and execute the powerful defense. Likewise, if you did do something – possibly very wrong – you need to think strategically and clearly about your next actions.
You might feel regretful, scared or even angry. Likewise, you might feel confused and overwhelmed by what's happening to you. But what's past is past. You need to focus right now on the future. That means:
A. Understanding exactly what the charges against you mean and what's likely to happen.
B. Coming up with a very clear outcome that you want to achieve with respect to your charges and potential trial.
C. Obtaining resources to help you connect from A to B.
For experienced help with your Southern California Medicare fraud case, connect with Michael Kraut of Los Angeles' Kraut Criminal & DUI Lawyers. He is a former prosecutor who has lots of experience with sophisticated Southern California white collar crime cases. Attorney Kraut can provide exceptional representation and extremely strategic thinking for you.