Walk on San Diego Freeway Leads to Woman's DUI Arrest
Cops in the City of Angels could probably tell many tales about unusual incidents that involve cases of DUI in Los Angeles. But their peers in San Diego also have some interesting tales that they could add to the mix.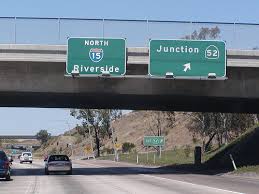 A photographer with KTLA Channel 5 in San Diego happened to be on the scene when an unidentified young woman stalled her car on the 15 Freeway during the early morning hours of April 9th. He recorded events as the young woman got out of the car and ran across traffic lanes to the news station's van. She asked for jumper cables and assistance in getting her vehicle started. Meanwhile, cars on the freeway had to swerve to avoid hitting the stopped car.
Although two other motorists pulled over to help, the woman made her way back to her own car and sat in it despite the danger posed by other vehicles traveling along the road. One Good Samaritan even tried to help out by directing traffic away from the car, but had to stop when was almost hit himself. As heard in the audio portion of the video, the photojournalist knocked on the car's window repeatedly and urged the woman to get out of the car so she wouldn't get hurt.
Fortunately, the California Highway Patrol arrived on the scene before other vehicles struck the woman, her car or any of her would-be helpers. They charged the stranded stroller with driving under the influence.
What should you do if you or someone you love faces a serious DUI count? Will you go to jail? Will you lose your license? Call Los Angeles DUI defense lawyer Michael Kraut immediately to understand your options and craft a strategic response.
Call attorney Michael Kraut at (323) 464-6453 for help if you've been stopped for DUI in Los Angeles. Or Contact our team online. We're located at 6255 Sunset Boulevard, Suite 1520, Los Angeles, California 90028.