Using Social Media to Expose Light DUI Sentences
Should the public be informed if a judge gives a driver convicted of a Los Angeles DUI a very light sentence? The State of New Mexico thinks that's what should happen in the Land of Enchantment.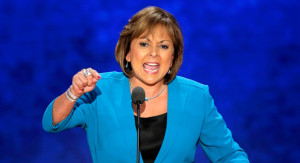 New Mexico judges who routinely hand out lenient sentences to DUI drivers may soon have observers in their courtroom. Governor Susana Martine announced in mid-April that New Mexico plans to pay staffers from Mothers Against Drunk Driving to monitor these trials—and to report to state officials on what they're seeing. State employees will tweet the names of the repeat offenders and the judges who let them off easily.
According to an Associated Press report, the state has given MADD an $800,000, two-year contract to carry out this work. Governor Martine said the program is necessary, because the justice system too often fails families whose suffer because they have lost loved ones in DUI-related crashes.
MADD, which performs court monitoring in several states, said its goal is to promote public awareness of the judicial system and the way such cases are handled. It said that "the mere presence of a court monitor in a courtroom has a positive effect on adjudication and sentencing of defendants in a variety of cases."
The monitoring program is not without its critics. One state representative said it takes the focus off DUI prevention. Other groups expressed concerns about the privacy of those convicted of DUI or about the fairness of trying to pressure judges into giving harsher sentences.
California Vehicle Code 23152 gives judges some leeway in handing out sentences for DUI convictions. A first offense, for example, might bring a jail term of 96 hours to six months in jail. For a second offense, a DUI driver might face anywhere from 90 to 364 days in jail and pay fines from $390 to $2,000.
Defending against serious Los Angeles DUI charges can be fraught, confusing and emotional. Fortunately, the experienced and aggressive DUI defense attorneys at the Kraut Law Group have the skills, knowledge and connections to develop effective strategies for clients. Please get in touch immediately for a private, confidential case consultation.