Unexpected Penalties Under New Kentucky DUI Law
Under the terms of Section 23550 of the California Vehicle Code, a driver convicted of DUI in Los Angeles three or more times within 10 years faces felony (rather than misdemeanor) DUI charges, which can result in anywhere from 16 months to four years in prison. Many states have similar laws. But what happens when those laws change?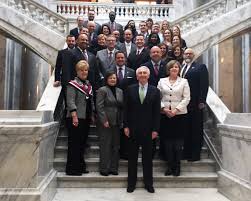 Should the count of DUI convictions start when the law goes into effect, or does the lookback period extend all the way back 10 years prior to its implementation?
That question is playing out in Kentucky courtrooms today, according to an article on Louisville's WDB.com website. Until the Kentucky State Legislature passed Senate Bill 56 earlier this year, the state's lookback period for DUI charges had been five years. The new law extends that period to 10 ten years. But is it retroactive? Judges in different Kentucky counties have different interpretations, since the law did not specifically address that issue.
The article cited one case in Adair County court where the judge permitted prosecutors to use that 10-year look back period. In the case of a man who had three previous DUI convictions from 2006 and 2009, prosecutors upped the charges to felony DUI, meaning he could face up to five years in prison.
In Jefferson County, however, another judge said the law could not be applied retroactively, since it was unfair to people who had previously reached plea agreements in DUI cases. The terms of those plea agreements stipulated a five-year DUI lookback period, so going back 10 years would unfairly alter that agreement.
One of the bill's sponsors said that the legislature intended the law to be retroactive, even if they did not specifically state that. The Kentucky Supreme Court is likely to have the final word, since some drivers convicted of felony DUI under this statute will undoubtedly appeal their convictions.
Call Michael Kraut of the Kraut Criminal & DUI Lawyers to schedule a free consultation with a qualified Los Angeles DUI defense attorney. Mr. Kraut is a Harvard Law School educated ex-prosecutor with nearly 20 years of experience and an excellent track record for getting justice for DUI defendants.