TV Anchors Making DUI News [Themselves]
When you report the news—whether you're describing a fire in Chicago or a high-profile arrest for DUI in Los Angeles—you don't want to end up as a story on the 6 p.m. broadcast. But that's just what's happened to a couple of TV reporters in the last few weeks.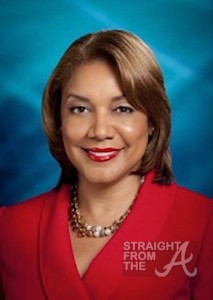 On June 15th, cops arrested Atlanta news anchor Amanda Davis on DUI charges for the second time in less than two years. Davis had been driving her Mercedes E350 down the southbound lane of Atlanta Road, but reports say that she experienced trouble staying in her lane. An officer who pulled her over said that she staggered out of her vehicle.
It was a case of particularly poor timing for Davis, who had been scheduled to make her return to the screen on that very same night. Earlier in June, in a radio interview, she had said her previous arrest for DUI driving was awful. This latest one probably wasn't any better.
Less than a week later, in Washington State, police picked up KEPR Action News anchor Terry Chick. The 61-year-old allegedly had been drinking in a bar, and despite protests from other patrons, chose to drive off in his Mazda. He backed into a parked truck, but then took off instead of stopping. Witnesses alerted the cops, who followed Chick's car and saw it swerving on the road. When the police stopped him, Chick allegedly didn't do well on the roadside tests, and he refused to take a breathalyzer test.
Chick had a previous arrest for DUI in 2011. He pleaded guilty, and the court sentenced him to serve five years' probation.
Designing and executing an effective defense against DUI charges (even simple ones) is not intuitive. Fortunately, you can trust the seasoned, highly successful Michael Kraut. Call a DUI lawyer in Los Angeles with nearly two decades of experience.
If you've been arrested for driving under the influence in Los Angeles, contact former-prosecutor Michael Kraut for assistance at (323) 464-6453 or online. Our team is located at 6255 Sunset Boulevard, Suite 1520, Los Angeles, California 90028.