Our Los Angeles DUI blog has reported on dozens (hundreds?) of celebrity DUI arrests over the years, but each new story offers us an attempt to explain critical laws and concepts to defendants and their families.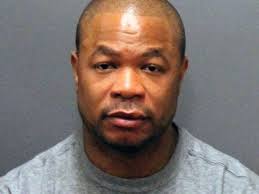 Our aim is not necessarily to discuss and promote these stories salaciously but rather to start a more productive conversation to make our community safer and to prevent the core problems that drive people to drink and/or use drugs and get behind the wheel.
Over the weekend, Alvin Nathaniel Joiner, more famously known as Xzibit, found himself behind bars only hours after tying the knot. The Pimp My Ride host allegedly had been speeding in Laguna Beach just after midnight on Sunday when authorities stopped him. Jason Kraveetz of the Long Beach Police told ABC News "another office caught up to [Xzibit's] vehicle and made a traffic stop… the officer contacted the driver and smelled alcohol. They started a driving under the influence investigation which ended with the arrest of Alvin Nathaniel Joiner."
Police arrested the 40-year-old rapper on a single misdemeanor DUI count.
Just prior to the arrest, Xzibit had posted a montage of pictures from the wedding to his social media profiles and wrote: "I had to do a LOT growing up and over time came the maturity I needed to be able to make a commitment stronger than anything that I have done in my life outside to being a father to my two beautiful sons."
Most people think that DUIs happen during or after "dark times" in life. For instance, you lose your job, get dropped by your agent, etc., and the pain of that rejection provokes you to drink and get behind the wheel. However, emotionally stimulating events of almost any type – including very happy events, like marriage or child birth — can also lead to arrests. For instance, if you sell a script or win the lottery, you might go out and carouse with friends… and then lose your judgment, get behind the wheel and so forth.
Whether you made a terrible mistake and caused injury to yourself or someone else or you wound up unfairly arrested on a misdemeanor DUI charge per California Vehicle Code Section 23152, the team here at the Kraut Criminal & DUI Lawyers can help you. Call an experienced Los Angeles DUI attorney (and former city prosecutor) now for insight and strategic assistance.