Some people claim that full moons can influence people in strange ways, causing unusual behaviors around the time that they appear. July 2015, with its two full moons (the second is known as a blue moon), saw more than its share of unusual DUI stories from around the country. (No word yet on any weird arrests for DUI in Los Angeles during this time.)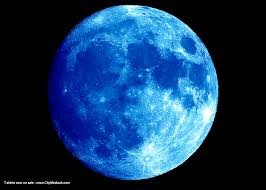 Police in Shelbyville, Tennessee, certainly had their hands full when they arrested Lawrence Howard, Jr., age 52, on a charge of DUI. The timesfreepress.com reports that Howard kicked and screamed in the back of the patrol car after the officer hauled him inside. When that didn't get Howard any results, he started yelling that officers had messed up because he was the one keeping ISIS out of Shelbyville. The cops apparently were unalarmed by the warning, presumably because they had previously seen Howard run a stop sign and fail field sobriety tests.
The police charged Howard not only with DUI but also with running a stop sign, disorderly conduct, refusing a blood test, and failing to have proof of insurance.
In West Windsor, Pennsylvania, meanwhile, a golfer who had probably spent too much time at the 19th hole decided to take his golf cart out for a drive. Geoffrey Kleid, age 43, apparently didn't like the fact that a golf course ranger who saw him driving erratically tried to make him stop the cart. Instead of coming to a halt, he veered onto Village Road West where he struck a car.
Police charged Kleid not only with DUI but also with reckless driving, careless driving and failure to stop or yield.
Do you or a family member need insight from a qualified Los Angeles DUI attorney? Contact Michael Kraut of the Kraut Law Group to set up your free consultation.