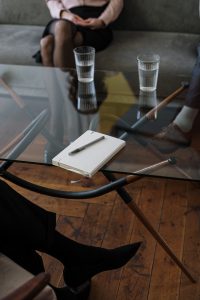 The COVID-19 pandemic has had a profound and lasting impact on almost every aspect of our lives. While the initial lockdowns and response to the pandemic may have saved many lives, it's been well-documented that domestic violence rates spiked significantly during the weeks and months of quarantines and lockdowns. The number of domestic violence 911 calls went up in many cities, but experts believe there were many more victims who never made a call. The reasons behind these increases ranged from increased financial pressure to depression to being forced to stay in close quarters with abusers.
But what about now? Two years into the pandemic, quarantines and even mask mandates have been lifted. Business as we know it is returning to normal, even as we continue to encounter spikes in infection rates. Now that we're no longer stuck in close quarters and many/most of us are back to work…are domestic violence rates now dropping? Or are they still on the rise?
There is unfortunately no definitive answer. Most of the reports and studies available have been focused on the early days of the pandemic when the risk factors were highest, so current data is inconclusive at best. However, while the immediate quarantines are over, the long-term effects of the pandemic are still very much with us–as are the "ripple effects" it has had on so many other parts of our lives. Thus, it's reasonable to assume that many households are still at elevated risk for domestic violence, and will likely continue to be so for some time to come. Let's look at some of the likely contributing factors to this risk.