When you picture a "Los Angeles DUI arrestee," what do you see?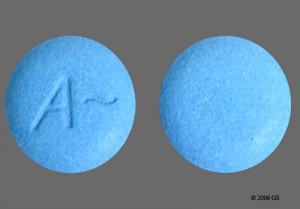 You might imagine a male in his mid-30s, perhaps, with a history of substance abuse problems and reckless behavior at work and his personal life.
As in many areas of life, however, the reality in almost no way resembles the stereotype.
As we discussed in a recent post about Atlanta police officer, Christopher Niezurawski — who was busted twice for DUI in two years and who smashed into a Greyhound bus while driving wrong way — even people whose job it is to protect citizens from DUI drivers can make ridiculous and dangerous mistakes behind the wheel.
For another profound example, let's look to Broward County, Florida, where a local judge, Lynn Rosenthal, recently had to defend against DUI charges. Rosenthal claimed that she had been "sleep driving" when she slammed into the back of a deputy's police cruiser. By pleading guilty to a lesser charge of reckless driving, she got off with 25 hours of community service and three months of probation.
Rosenthal said she crashed because she had been taking an Ambien sleep aid: "I was sleep driving and unaware of what I was doing until long after I got to the courthouse."
According to an interview she did with the Pompano Beach Radio Show on Monday, Rosenthal also had the anti-anxiety drug Xanax in her purse, although she claimed that the problem was the Ambien. She told the radio show host: "The police believed it was Ambien. The state attorney believed it was Ambien… the court accepted it was Ambien. And I guess when everybody acknowledges that it was Ambien, that's going to have to be what it was."
Even if you were on a legal prescription medication, if you got into a crash or hurt someone while driving under the influence of that medication, you can still be convicted of drug DUI and sentenced to severe consequences, including: prison time, license suspension, strict probation terms, fines, fees and other unpleasant penalties.
Defending against a Los Angeles DUI drug charge can be complicated, but you may have a variety of unique defensive levers to pull. For instance, drugs like Ambien don't show up on DUI breath tests, and you may be able to challenge any positive blood or urine tests on various technicalities. Call attorney Michael Kraut of Los Angeles's Kraut Law Group today to discover what options you might have to battle back against your charges.
Continue reading