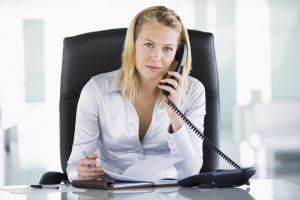 Among the many things that the COVID-19 pandemic has forced to change is how domestic violence perpetrators and victims receive the help they both need. Psychotherapy and counseling are typically recommended for those who have been traumatized by violence at home. Here in California, those who are convicted of domestic violence are required to complete 52 weeks of counseling as part of their sentencing.
But stay-at-home orders have thrown a wrench into the works, so to speak. Not only has the quarantine prompted a surge in the number of domestic violence cases, but it has also created an obstacle when it comes to seeking the mental health counseling those affected by DV so desperately need.
Here's the good news: Thanks to modern technology, many mental health professionals are now conducting sessions online through "teletherapy." You can schedule a video chat with a therapist and attend your session online, and these sessions are now covered by most insurance plans. That being said, teletherapy has a different dynamic than in-person sessions, so it helps to be prepared for these differences. Let's explore the topic of teletherapy when it comes to domestic violence cases, and what you need to know.