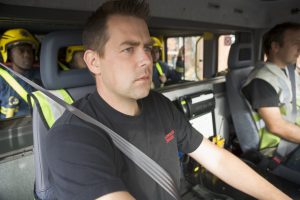 If we were to time-travel back several decades, we'd see a time in America when domestic violence was "winked at" by our culture. Couples fight, we'd reason to ourselves, and sometimes they hit each other. Incidents of violence in the home were difficult to prove, and law enforcement got involved only reluctantly. Patterns of ongoing abuse would go largely unchecked behind closed doors, largely because most cases were never reported.
Fast-forward to today, and it's a much different story, especially in states like California, which has led the way in enacting stricter laws and penalties against domestic violence. California today has one of the most expansive and strictest sets of laws intended to protect the victims and prevent patterns of domestic abuse. That said, the laws have become so focused on protecting the victims that unfortunately, sometimes honest misunderstandings get classified as crimes, and innocent people get caught in the crossfire. Simply being accused of domestic violence can cause a person to be arrested, forced from their home and blocked from seeing their children at least until the accusations are sorted out. Even a misdemeanor conviction comes with mandatory jail time, loss of gun rights and other penalties. The victims do, in fact, receive much-needed protection, but for the accused, it's never been more critical to have an experienced attorney to ensure a fair defense.
If you have recently been arrested for, or charged with, suspected domestic violence, it's more important than ever to know what you're up against. The following overview should help provide context regarding the most common charges and what constitutes domestic violence in this state.