Getting pulled over for a DUI in Los Angeles is nothing to smile about. Neither is causing an accident in which someone is killed. Twenty-five-year-old Michael J. Vanwanger of Coons Rapid, Minnesota, who posted a smiley face on Facebook after his involvement in a fatal accident, may spend some of his time behind bars regretting his lighthearted comment.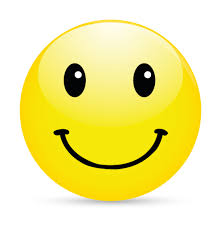 Vanwanger had already sideswiped another car when he plowed into a vehicle driven by 16-year-old Jason McCarthy of Brooklyn Center last summer. Cross-country runner and guitarist McCarthy was waiting in a left turn lane when Vanwanger's car, speeding at 62 miles per hour, smashed into him from behind. The teen lingered a week in the hospital before succumbing to his injuries.
Police at the scene said that Vanwanger, who was slightly injured in the accident, smelled of alcohol. They conducted a blood alcohol content test after taking him to the hospital.
According to the Star Tribune, Vanwanger made a very bad situation even worse by posting the day after the accident a photo of his wrecked car on Facebook with the caption "That's her front end after I got done with her lol." It was followed by a smiley face. Another post said that he was "all good" after sleeping a day in the hospital.
At the time of the accident, Vanwagner was driving on a suspended license and was on probation after a conviction for making terroristic threats.
Vanwanger said that when he made the comments he didn't realize that anyone was hurt. He eventually pled guilty to felony criminal vehicular homicide. A county judge recently sentenced him to nine years in prison, considerably more time than the six and a half years called for under state sentencing guidelines.
Do you need help defending against a drug or DUI charge? Michael Kraut of Los Angeles's Kraut Criminal & DUI Lawyers is a trustworthy, highly qualified former prosecutor. Call a Los Angeles DUI attorney today to strategize for your defense seriously.