Under most circumstances, police officers might welcome the opportunity to nab two DUIs with one traffic stop—at a checkpoint for DUIs in Los Angeles, for example. But Denver Police Officer Daniel Swint, a member of a special DUI unit, would probably have been content with his initial DUI pickup. The second one landed him in the hospital with serious injuries.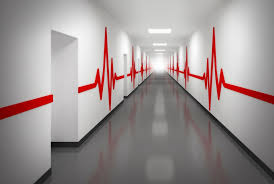 According to Denver's Channel 9 news, Officer Swint had pulled over 27-year-old Jennifer Beauregard on suspicion of DUI around 4 a.m. on a Friday morning. Beauregard halted in the left lane of I-25 so Officer Swint stopped his car there as well. After determining that Beauregard was probably DUI, Swint placed her in his cruiser. He was making a call on his microphone when a young woman came along in the lane and rammed him.
Swing's patrol car slammed forward, banging into the car ahead of it and causing a four-car chain reaction. Despite his injuries, Swint was able to radio for help. After medics arrived on the scene they rushed Officer Swint to the hospital, where doctors treated him for a fractured jaw, spinal cord fracture and five broken ribs.
The police officers investigating the crash said there was no evidence that the woman had tried to swerve or break to avoid a crash. She said she had not been drinking, which officers found hard to believe since she was slurring her words and swaying as she stood. She initially refused to take a blood alcohol test but after talking to a lawyer agreed to cooperate. The officers charged her with vehicular assault; more charges may come after the BAC test results come in.
News reports later revealed that police in Tennessee had previously arrested the woman for DUI, but she pleaded guilty to a lesser charge of reckless endangerment.
Do you need help defending against a drug or DUI charge? Michael Kraut of Los Angeles's Kraut Criminal & DUI Lawyers is a trustworthy, highly qualified former prosecutor. Call a Los Angeles DUI attorney today to strategize for your defense seriously.