Los Angeles DUI attorneys are monitoring the progress of a Colorado bill proposing that three DUI convictions should be a felony instead of a misdemeanor. The testimony of victims and survivors proved powerful in the DUI legislation. The Colorado House unanimously approved the bill on Feb. 5, and now the House Finance Committee will review it.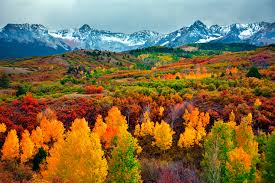 A person arrested for and convicted of an aggravated DUI for the third time could face up to 7 years in prison under the new legislation. Aggravated DUI in Colorado may include incidents causing injury or death, Blood Alcohol Content (BAC) greater than 0.15%, or a hit and run.
Testimony of individuals closely related to DUI victims and survivors impacted the bill's approval. Many statements indicated that outcomes might be different if the proposed laws existed at the time of the incidents.
For example, 33 years ago, an intoxicated driver killed Gail Oleson's husband. Prior to the incident, the state previously convicted the driver four times for operating a vehicle under the influence of alcohol. Ms. Oleson noted that her husband might be alive if drivers like that were in prison instead of on the road.
This is the second time Colorado legislators have attempted to make repeat offenses a felony. If approved, the projected cost of the new law is $4-13.5 million per year. Previously, the monetary estimate prevented a similar bill from passing. Opponents believe that other practices are more effective at preventing repeat DUI offenses. They argue that rehabilitation and stricter DUI checkpoints/patrols would be cheaper than the new bill.
A felony charge, rather than a misdemeanor, may prove to be an effective deterrent, argue advocates, because the penalties and impact on a criminal record would be more severe. Many states find that alternative methods effectively reduce DUI rates, however. Ridesharing programs and pocket breathalyzers also help drinkers make informed decisions about driving.
As a frequent contributor to respected media, like The New York Times, The Los Angeles Times and Good Morning America, Los Angeles DUI attorney Michael Kraut of the Kraut Criminal & DUI Lawyers understands what it takes to build successful defenses in complex DUI cases. Contact him and his team today to schedule a consultation.