Southern California Medical Fraud Experts Flabbergasted by Allegations against Fugitive Doctor
Last week, a fugitive former doctor — Steven G. Moos — pled "not guilty" to a battery of charges, including government medical fraud. His bizarre circumstances have Los Angeles medical fraud experts talking. Particularly in light of last week's massive bust of an alleged Armenian gang-centered Medicare fraud ring — which sprawled across 25 states — Moos' saga hints at a potentially deeper and more systemic problem within the medical community.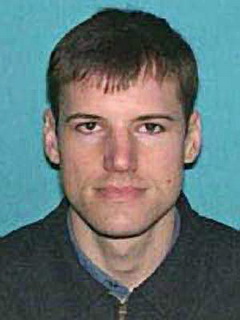 The long and weird allegations against Steven G. Moos
Over a decade ago, the then Dr. Moos got in trouble with the Oregon Board of Medical Examiners for prescribing hair loss drugs and Viagra to web customers anonymously. A few years, later authorities in Washington County, Oregon got a warrant to search Moos' home on Bull Mountain and found illegal drugs and cocaine. He was charged with endangering child welfare and possessing controlled substances.
In early 2003, the OR State's Medical Board suspended his license to practice medicine. In 2004, federal prosecutors charged Moos with trying to import controlled substances (in this case, growth hormone) from China. In 2004, Moos was indicted by Federal Grand Jury for a variety of charges, and Oregon State's Attorney General won a judgment against him, which included a $400,000 civil penalty and mandatory reimbursement for customers he had scammed with a cream that he sold to enhance vaginal stimulation.
After getting hit with all these charges, Moos fled the country to the United Arab Emirates. In the UAE, he allegedly impersonated a respectable US physician (Dr. Steven Hopping) and performed surgery on people in his kitchen table. In some cases, he injured these patients so badly that they were left with deformities. Finally, the 41-year-old got caught at Dallas International Airport after flying home from the UAE.
Charges of California insurance fraud, Los Angeles medical fraud, or any other kind of Los Angeles white collar crime can lead to a vast and frightening array of penalties, including jail time, suspension of your license to practice, massive fines and court costs, damage to your reputation, mandatory restitution to people (or institutions) you've harmed financially, and more.
If you've been charged with a Southern California white collar crime (such as insurance fraud in Los Angeles or elsewhere in the Southland), your choice of representation can make an enormous difference.

Connect today with Attorney Michael Kraut. Mr. Kraut served as a prosecutor for many years – prosecuting complicated crimes, like Los Angeles medical fraud. He understands how to construct powerful cases to help his clients get best results. Attorney Kraut is Harvard Law School educated, and he is regularly called upon by major media organizations to weigh-in on breaking stories about things like Los Angeles healthcare fraud.