Seven Flee Vehicle After California DUI Accident; One Man Dies While Running from the Crash
Fleeing the scene of an accident involving a DUI in Los Angeles is never a good idea. But for one California man the decision to run instead of remaining with the vehicle had deadly consequences.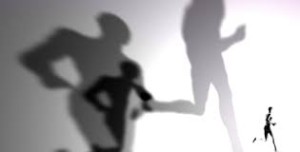 In the early morning hours of Monday, February 22, police responded to reports that a vehicle had overturned and landed on its roof on the connector ramp from I-280 northbound to southbound Highway 87. According to the Fremont Patch, instead of waiting for help to arrive, the driver and her six passengers managed to get out of the SUV and started running away.
The California Highway Patrol officers who arrived on the scene quickly corralled four of the passengers and other police officers got hold of the driver and another passenger. But an as-yet-unidentified vehicle struck the remaining passenger, a 20-year-old man from San Jose, who ran into the northbound lanes of Highway 87. That man died, and the driver that hit him fled the scene of the accident.
Meanwhile, the driver of the SUV that started the fatal chain of incidents now faces charges of DUI and hit and run. At 19, Isabel Fernandez, is also underage, which means there will be additional penalties. Police also charged one of the other passengers in Fernandez's vehicle with public intoxication. Neither Fernandez or her other passengers suffered serious injuries in the crash.
Leaving the scene of an accident in California has some serious consequences. If the accident is a result of a DUI, you could not only face charges under California Vehicle Code 23152(a) for the DUI but also for a misdemeanor hit and run under CVC 20002 VC or vehicular manslaughter (if someone is killed) under California Penal Code 191.5 (a).
How should you respond to your recent and disarming charges? Call a qualified Los Angeles DUI defense lawyer (and ex-prosecutor) with nearly two decades of relevant legal experience.