When Police Do Bad Things During Los Angeles DUI Stops – Like Shoot Dogs
LAPD officers engage in the dangerous work of patrolling our streets and stopping drivers suspected of Los Angeles DUI and other crimes. Without these courageous men and women, it is absolutely true that our surface streets and freeways would be more dangerous and more people would die and get hurt.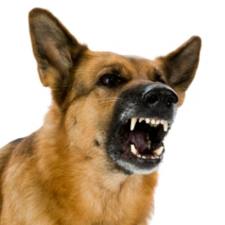 We applaud these efforts.
But we also want to make sure that patrol officers obey the law and respect the rights of suspected DUI drivers. So what restrictions on officer behaviors are appropriate and required? And when can officers effectively break standard procedure?
A sad but compelling case out of Mesa County, Colorado speaks to these two questions.
According to AP reports, a sheriff's deputy near Grand Junction Colorado shot and killed a dog that allegedly attacked him while he was struggling with a DUI suspect. Reports say that police responded to an emergency call at a grocery store last Monday night. A man allegedly had been driving all over the road. When police arrived, the suspect ran away, and his shepherd mix dog jumped onto the deputy and bit him on the upper thigh. The deputy instinctively shot the dog and killed it.
According to the Grand Junction Daily Sentinel, the suspect, Joseph McMillan, said that his dog had not been vaccinated for things like rabies, so now local animal services is submitting the dog's body for tests for rabies.
In this case, at least according to reports, what the officer did sounds completely appropriate.
Although officers generally do not like to brandish their weapons against dogs or people, they do deserve and need the right to protect themselves (and victims) from harm caused by wild, erratic and dangerous people and animals.
Some cases, however, are ambiguous.
For instance, the shootings in Ferguson, Missouri this summer catalyzed intense and divisive debate over the use of police force in emergency situations. And we have covered many instances in which police officers have said or done things that are either inappropriate or downright ridiculous/Unconstitutional after DUI stops.
What should you do if you suspect that police behaved inappropriately (or even Unconstitutionally) during your DUI stop, tests or arrest?
The short answer is: take action by getting in touch with a qualified Los Angeles DUI lawyer as quickly as possible. Call attorney Michael Kraut and leverage his knowledge to obtain the results you need.
Have you been arrested for a DUI in Los Angeles? If so, please contact DUI defense attorney Michael Kraut at (323) 464-6453 or online. Our building is located at 6255 Sunset Boulevard, Suite 1520, Los Angeles, California 90028.