Never Underestimate the Power of Your Los Angeles DUI Defense Team
Perhaps you collected a Los Angeles DUI charge after you drove wildly following an extravagant night out at a night club often frequented by Snoop Lion (a.k.a. Snoop Dogg). Or maybe officers at a checkpoint near Sepulveda stopped you and a friend and charged you both with DUI, after you each blew very high number on your breath test – enough, perhaps, the qualify you for an extreme DUI charge (in excess of 0.15% BAC).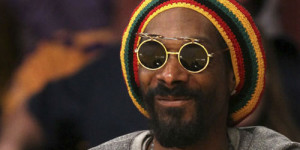 Harsh punishments are not inevitable. An experienced DUI attorney can help turn things around for you in a major way by taking actions along the lines of the following:
1. Challenging the validity of your breath or blood test results.
Breathalyzer and blood tests aim to quantify your degree of intoxication. These tests are sophisticated. But don't let their seemingly objective nature fool you. Even the most fair, beta-tested breath and blood tests – administrated in good faith by meticulous police officers – can tell a story that's way off base. A breath test can yield false positives for many reasons:
•    Ketones on your breath, caused by your diet, could register as alcohol;
•    A very deep breath blown into machine may suggest that you have more alcohol in your system than you actually do;
•    The presence of "mouth alcohol" can throw off the reading;
•    Miscalibration or inaccurate recording of test results can also lead to injustice.
An astute defense attorney can challenge your test results.
2. Negotiating with prosecutors.
Perhaps you actually did drive DUI. You made a big mistake, and you're willing admit it. You'd just like to minimize your punishments and maximize your chances for successful rehabilitation. A seasoned lawyer can negotiate with prosecutors to make this happen.
3. Challenging the license suspension.
Most defendants worry a lot about potential jail time but don't give enough thought to the inconvenience of license suspension. It's hard to get around L.A. if you have to take public transportation everywhere. A license suspension can indirectly get you fired from your job and choke off friendships. An informed, prepared attorney can help you fight the license suspension, so you can keep driving (safely).
Turn to Michael Kraut of the Kraut Criminal & DUI Lawyers for help now constructing and moving forward with your Los Angeles DUI defense.
If police arrested you for Los Angeles DUI, you may feel scared and confused. Contact Harvard Law School educated, ex-prosecutor Michael Kraut for assistance at (323) 464-6453 or online. We're located at 6255 Sunset Boulevard, Suite 1520, Los Angeles, California 90028.