Michael Jackson's Doctor Has Office Raided After LAPD Asks For Los Angeles Search Warrant
The Los Angeles Police Department is spearheading the investigation into the pop star's death. Recent leaks in the investigation have pointed into the direction of repeated overdosing of Michael Jackson by his many close physicians. However, the focus of the investigation seems to be pointing to Jackson's personal physician, Dr. Conrad Murry.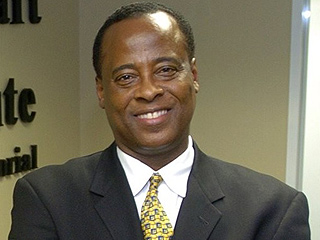 On Wednesday, July 21, 2009, The Drug Enforcement Administration raided Dr. Murry's Houston office. Armed with a search warrant, they entered the office and took numerous items. Accompanying the DEA were Los Angeles Police Department detectives assigned to the Jackson Investigation. Murry was with the singer at the time of his death.
Because of the scope and extensiveness of the Los Angeles investigation, it would be wise for Dr. Murry, or any other medical professional to immediately contact a Los Angeles Pre-filing criminal Defense Attorney. The skills of a former Los Angeles criminal prosecutor can be very helpful to anyone under investigation. Los Angeles criminal defense attorneys who are former prosecutors often have conducted similar investigations and know how best to protect the suspect from further harm.

If you are under investigation for a Los Angeles medical fraud crime and need to hire a Los Angeles pre-filing defense attorney or you are under investigation for any criminal case in Southern California, please contact Los Angeles criminal defense attorney Michael Kraut for 24/7 assistance by phone at (323) 464-6453 or toll free at (888) 334-6344 or online.