Michael Phelps' DUI Trial Postponed Until December
Even if your Los Angeles DUI story wound up in the news because you did or said something ridiculous to the police or got involved in a serious or fatal accident, you probably will not get nearly as much media scrutiny for what you did as will mega-Olympian, Michael Phelps.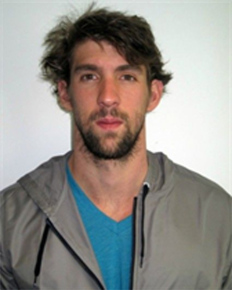 As we reported several weeks ago, police in Maryland arrested the 18 time Olympic champ on September 30th for speeding and steering over the double lanes on I-95 in Maryland. Police say that Phelps tallied a 0.14% on his BAC test. (For a point of reference, the legal limit here in Southern California is just 0.08% BAC.)
The 29-year-old already pled guilty to a DUI 10 years ago, in 2004; at the time, the court considered him a young offender and gave him just an 18 month probationary sentence.
Originally, Phelps' trial for this latest DUI had been scheduled for November 19th, but per a request from his DUI defense lawyer, Phelps got the date pushed to December 19th. In early October, Phelps said that he would be attending a six week impatient program to "provide the help I need to better understand myself."
After the 2012 Olympics, Phelps announced his retirement from swimming. But in April this year, he reentered serious training and competition with the hopes of returning to the Olympic platform again in 2016 in Rio de Janeiro. However, the DUI has thrown a kink in these plans. U.S.A. Swimming punished Phelps almost immediately for his DUI by banning him for six months from competition and forbidding him from participating in the World Championships next summer, thus making his bid to return to the Olympics more challenging and uncertain.
The main takeaway from Phelps' story is that DUI arrests can have profound ramifications for your career, your day-to-day life, and even your self esteem and relationships. The silver lining is that help is available. An effective, highly qualified Los Angeles DUI defense lawyer with the Kraut Law Group would be happy to provide a confidential and thorough consultation about your case and give you important insights into your strategic options. Call us now to set up a free consultation.
Did police stop you for driving under the influence in Los Angeles? Contact DUI defense attorney Michael Kraut for assistance at (323) 464-6453 or online. We're located at 6255 Sunset Boulevard, Suite 1520, Los Angeles, California 90028.