Meth DUI Changes Cyclist's Life
Innocent bystanders often suffer from the results of a Los Angeles DUI. They may lose their lives or receive an injury from which they never fully recover.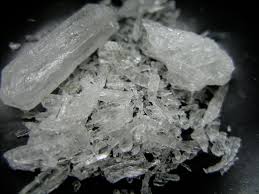 Juan Carlos Vinolo and a group of bicycle enthusiasts were enjoying a ride on Fiesta Island in San Diego on August 12, 2014. Without warning, 50-year-old Theresa Owens, traveling in the wrong direction on the one-way road, slammed into them. Owens admitted she had been using methamphetamines, claiming that she took them to ease her back pain.
The woman injured ten cyclists, but Vinolo, who was the lead rider, took the worst hit. He is now paralyzed from the chest down.
Owens blamed the crash on her boyfriend; she said she had caught sight of him in a vehicle with another woman, and she had been driving on the road the wrong way to cut the vehicle off and confront him.
At Owens' trial, her attorney claimed that the amount of meth in her system wasn't enough to impair her driving. He also said that there were no signs saying the road was one way and that bushes along the road blocked her view of traffic around the curve.
According to CBS8.com, uninjured cyclists who got Owens out of the car said that she was behaving erratically and screaming after the crash. Police officers did not give her a sobriety test at the accident scene, but they took her to the hospital because she claimed to have medical issues. While she was there, a nurse trying to inset a catheter found a bag of meth in Owens' vagina.
Owens pleaded not guilty to charges of felony driving under the influence causing bodily harm and (thanks to the hospital incident) possession of a controlled substance. In early October 2015, however, a jury convicted her on all the charges. She could go to prison for up to 18 years.
Do you need assistance constructing an appropriate response to a DUI charge? Look to the Kraut Criminal & DUI Lawyers' Michael Kraut for insight and peace of mind. Mr. Kraut is an experience Los Angeles DUI attorney with many relevant connections in the local legal community.
Did police stop you for driving under the influence in Los Angeles? Contact DUI defense attorney Michael Kraut for assistance at (323) 464-6453 or online. We're located at 6255 Sunset Boulevard, Suite 1520, Los Angeles, California 90028.