Los Angeles Sex Crime Arrest: Child Molestation Suspect to be Extradited to Idaho
32-year-old Nathaniel Robert Howell was recently arrested in Los Angeles for sex crimes.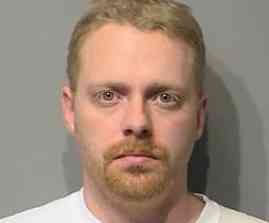 Howell had been wanted by the Idaho police on a felony warrant. He fled the state after being charged with five counts of sexually exploiting a child and lewd and lascivious conduct with a child. Police had tried to arrest him last December in North Idaho; he fled the manhunt through the woods in Coeur d'Alene. It's unclear from news reports how the police identified and captured Howell in L.A., and his extradition date has not been set. But it's pretty clear that he faces a seriously difficult legal road ahead.
If you or someone you care about has recently been arrested in Los Angeles on sex crime charges, you are probably feeling pretty isolated and scared. Although most people have a tendency to "prejudge" those who have been charged with criminal acts, sex criminals get wayyyyy more "prejudged" than the average defendant.
In other words, not only do you face scary charges — which come with penalties like significant jail time, big fines and fees, the "sex criminal" label for life, and beyond — but you also face these charges while operating in an environment that's isolating and difficult. Even your most sympathetic allies may not understand.
So how should you proceed?
A good Southern California sex crime lawyer can help you develop a precise, strategic defense to the charges and can also settle you down, so you can focus on effective ways to manage your challenges. In some cases, Los Angeles lewd conduct charges can be effectively refuted. For instance, if there is evidence that the police entrapped you at a public bathroom or violated procedure or your Constitutional rights, you can battle back. On the other hand, your situation may be dire, and you may need to serve some sentence for what you did. That might not sound too appealing. But consider the alternative. If you, like Howell, flee from law enforcement, you will ultimately only add to your potential legal woes.
The key point to remember here is that, even if you have made a series of bad judgments, and you are filled to the brim with regrets, you can still — starting now — take action to improve your lot, protect your rights, and get your life back on track.
Attorney Michael Kraut of the Kraut Criminal & DUI Lawyers is a seasoned Southern California criminal defense attorney who has worked with many defendants like you and helped them not only fight their charges effectively but also gain deeper insight into their problems so they can live easier, happier lives.