Los Angeles Medicare Fraud – Cautionary Tale Out of NC Regarding Power Wheelchair Kickback Scheme
As someone who was recently charged with Southern California Medicare fraud, you feel alone and isolated. Odds are that you did not participate in a nine-figure con game — the kind of crime you read about in the Los Angeles Times and other big papers.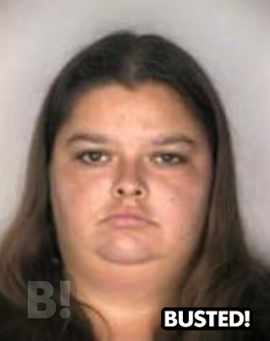 You might have been making a living (and then some) from what you were doing. But your dental, medical, or chiropractic fraud was relatively minor in the grand scheme of things.
Nevertheless, you may still face charges that could land you in jail for years or decades, destroy your reputation professionally and personally, and create all sorts of incidental, indirect havoc in your life.
Consider a more minor – but still very serious – set of charges recently filed by the U.S. attorney for the Western District of North Carolina against two women in Charlotte: 43-year-old Karen Willis and 40-year-old Wendy Gibson.
The law came down hard against these two women.
Willis was ordered to pay nearly $800,000 in restitution to federal programs and Medco Health Solutions and serve 97 months in jail… with an additional three years of supervised release. Gibson, meanwhile, got ordered to pay over $358,000 in restitution and sentenced to 48 months behind bars with three years of supervised release.
Why did the U.S. District Court judge hammer these women with these penalties?
Prosecutors alleged that Gibson and Willis committed an array of crimes from January 2008 to January 2012, including healthcare fraud conspiracy, conspiracy to distribute controlled substances (3,000 pills of oxycodone and 5,000 pills of hydrocodone and acetaminophen), receiving illegal kickbacks, and healthcare fraud conspiracy.
The diverse allegations includes:
• Willis forged doctors' signatures to get power wheelchairs from Gibson's company to use in a kickback scheme which siphoned $300,000 from Medicare and Medicaid;
• Willis and Gibson also forged signatures to acquire prescriptions for oxycodone, hydrocodone and acetaminophen to distribute illegally;
• The two women submitted fraudulent/false claims to Medicare and Medicaid for services like anorectal manometry and electromyography to collect around $400,000 in claims money.
• The women also created false reports to cover their tracks, after they became aware that they were being investigated.
A number of agencies collaborated to stop their scheme, including a local Sheriff's office, the Federal Bureau of Investigation, and the North Carolina Police Department.
If you've been similarly investigated for (or possibly already charged with) healthcare fraud or other white collar crime in Southern California, you need a stiff and well structured defense. Michael Kraut of Los Angeles' Kraut Criminal & DUI Lawyers has the wherewithal, knowledge of the process and track record to optimize your defense.
Mr. Kraut spent over a decade as a prosecutor of white collar crimes in Los Angeles and other crimes before becoming a criminal defense lawyer, so he knows how the people prosecuting you think and act, and he can likely anticipate what they'll do in your case.