Los Angeles Medical Fraud News Alert: Eight Nurses Going to Jail for Defrauding Medicare
When you picture Southern California medical, dental, or chiropractic fraud arrests, you might envision a surly doctor conspiring with a criminal cohort to develop sophisticated white collar crime techniques.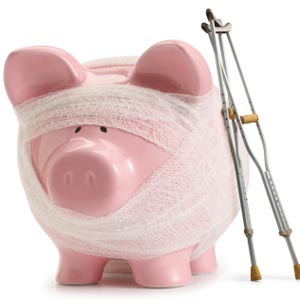 You might not imagine that eight nurses (between the ages of 32 and 55) would be capable of pulling off a scam that bilked Medicare out of nearly $19 million.
But that's exactly what the Department of Justice has alleged against eight RNs in Miami. The owners of two health care agencies, Florida Home Health Care Providers Inc. and ABC Home Health Inc., allegedly charged Medicare for unnecessary services (or services that never got provided) to the tune of $18.7 million. Last Tuesday, the eight nurse-owners – Diana Sanabia, Daisy Santos, Roberto Rodriguez, Marlene Magadan, Maria Perez, Alberto Alvarez, Yanisley Chao, and Leonardo Malagon — got sentenced to prison time as well as forced restitution (upwards of $700,000) for their roles in the Medicare scam.
Developing a defense to Los Angeles credit card fraud, insurance fraud, or health care fraud charges can be excruciatingly challenging. After all, Southern California white collar crime law is complicated, and many different laws may or may not apply, depending on what you allegedly did or did not do.
Designing a best fit defense means understanding not only precisely what the charges against you mean, but also how the prosecution will likely argue its case. Given that your medical and professional license, reputation, and even personal freedom may be on the line, it behooves you to get in touch with a Los Angeles criminal defense attorney, such as Michael Kraut of the Kraut Criminal & DUI Lawyers, to come up with and execute an appropriate white collar crime defense.
Attorney Kraut understands how prosecutors think because he actually was one for 14 years. He has the education (Harvard Law School) and respect from his legal peers (often featured as a guest analyst on CNN, New York Times, KTLA Los Angeles, etc.) to give you an optimized defense, even if you face complicated and highly technical counts.