Los Angeles Celebrity Car Peppered with Bullets on Southern California Highway
A Los Angeles driver of a Bentley Continental was shot and killed late at night this week while driving on the 101 freeway near downtown Los Angeles. While shootings and murders are not uncommon in this Southern California city, violent crime rates with the use of weapons had recently been published as falling significantly.
Now that the person who committed this violent crime needs to contact a Los Angeles violent crimes defense attorney who has extensive experience on handling both Southern California murder cases, and who practices as a Southern California weapons crime defense attorney.
Now that the victim died, the person who pulled the trigger, or the person who knowingly drove the vehicle with the shooter inside, could be charged with murder. Shooting from a motor vehicle is a capital crime if convicted the person could be charged with the death penalty, also called capital murder.
The person who either committed this crime, or who helped in any way needs to contact a Los Angeles pre-filing criminal defense attorney. There may be several defenses to this crime, but the police will be looking to pin a murder case on who ever was involved. Even though violent crime has recently fallen, there are still many murders occurring in the Los Angeles area.
In fact, almost all of the serious crimes, except Los Angeles DUI charges handled by a Los Angeles DUI defense attorney, had been falling in recent years due to increase policing activities by local law enforcement. The unnamed motorist was driving his $200,000 vehicle on the highway when he crashed into the center median. Other cars stopped to render aide, but found that the driver had not been in just a simple car wreck, but had been peppered with bullets.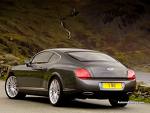 The crime scene that ensued snarled traffic in excess of 8 hours. Police state that a 25-year-old man was driving the luxury car on the freeway and was found unconscious and riddled with bullets. He was in critical condition and not expected to live when he was admitted to the hospital. He later died.
Police could not find any reason for the murder, nor were there any clues as to who was the shooter(s). Police are now turning to traffic and security cameras to see if the crime was caught on video. Police are clueless if this was a random shooting or a gang murder.

If you have been arrested for a crime or you are under investigation for violent crime in Southern California and need to hire a Los Angeles pre-filing defense attorney , please contact Los Angeles criminal defense attorney Michael Kraut for 24/7 assistance by phone at (323) 464-6453 or toll free at (888) 334-6344 or online.