Los Angeles DUI for Billy Unger: 18-year-old Disney Star Caught at California Legal Limit
On Saturday, 18-year-old Billy Unger, star of the show Lab Rats on the Disney Channel, was pulled over in Malibu on PCH for driving under the influence in Los Angeles.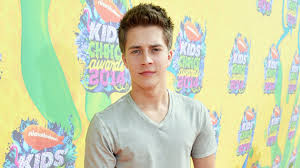 Police say that he took a breathalyzer test and blew a 0.08%. That BAC would be over the limit for an adult — in other words, if a 40-year old blew a 0.08% on his breath test, he would face an array of disturbing penalties, including jail time, a one year license suspension, spiked insurance rates, probation, alcohol school and fines and fees.
But when a minor (under the age of 21) consumes alcohol and then gets behind the wheel, he can get in trouble for having an even LOWER BAC level. In fact, underage drivers cannot drive with a BAC level of more than 0.01% — that's hardly any alcohol at all. This makes sense, since people who are under 21 are not legally allowed to drink.
If you're a young driver booked for DUI, your consequences can range widely, depending on what happened, and what your BAC level tested to be. If it was really low — like 0.01% — you can face a license suspension, but you won't necessarily go to jail and have a misdemeanor on your record.
If your BAC level is higher (e.g. 0.05% to 0.08%), the penalties can be enhanced and more diverse.
Other ways to increase your punishments include:
•    You left the scene of an accident (committed a hit-and-run).
•    You hurt someone while driving DUI, which can subject you to punishments per California's Felony Injury DUI law – CVC 23153;
•    You had been arrested in the past for DUI or have an extensive criminal record;
•    You resisted arrest or behaved in a dangerous or obnoxious way towards police officers;
•    You committed other driving infractions, such as speeding, reckless driving, driving without a driver's license, etc.
Unger fortunately did not hurt anybody during the incident, and he was released shortly after his arrest. Per TMZ, he joins a long line of Disney stars who have wrestled with drug and alcohol problems. These stars include Orlando Brown, Zac Efron, J.T. Austin and of course Lindsay Lohan.
If you have questions about how to deal with your charges, contact a Los Angeles DUI defense attorney with the Kraut Criminal & DUI Lawyers immediately to schedule a free and confidential consultation.
Did you get arrested for a DUI in Los Angeles? If so, contact Los Angeles criminal defense attorney Michael Kraut for assistance by phone at (323) 464-6453 or online. We're located at 6255 Sunset Boulevard, Suite 1520, Los Angeles, California 90028.