Light at the End of the Long Los Angeles DUI Tunnel
Your Los Angeles DUI arrest might have been your single lowest moment since you moved out to Los Angeles to study at UCSC or UCLA or try to "break in" to the film and television industry. And you've had a lot of challenging moments!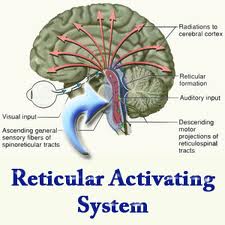 Fortunately, you survived the incident. But maybe you hurt yourself or someone else. Or maybe you simply got in so much trouble that your entire career out here (or educational opportunity) has been threatened.
You want to know: will there be any light at the end of the tunnel? Will you be able to move beyond this difficult period in your life and gain stability? Or will you wind up a Los Angeles DUI recidivist and get gobsmacked with penalties, such as a long California driver's license suspension, months of jail time, and a felony charge permanently etched into your record?
Our memories and past experiences deeply and unconsciously inform our life trajectories. If you were bullied as a kid, for instance, and you suffered social problems at school, the psychological residue of those traumas decades ago can live on and cause you to act out in bizarre or potentially dangerous and self-destructive ways.
When you look at your personal history in a certain light, you can easily fall into a fit of doom and gloom. What's past is just prologue – or is it?
To answer our question, we really need to look at neuroscience research. Some of the most promising scientific inquires have focused on a region of the bran known as the Reticular Activating System or RAS, which helps you control your focus. The brain receives far too much input on a day-to-day (and moment-to-moment) basis to process, so it intuitively filters out what "you" become conscious of, so you can make effective decisions.
If you are driving, for instance, your RAS will help you focus on the key sensory observations you need to steer your vehicle safely and obscure unnecessary data. For a great example of how powerful the RAS is, go for a walk out in the park. Concentrate on the color green as you walk: focus on green, green, green. Then close your eyes and try to think of all the red objects that you saw. Odds are, you won't have seen many, if any, because your RAS was telling your brain to look for green stuff.
Likewise, if you have in your mind this conscious or unconscious belief that your Los Angeles DUI is just the beginning of (or punctuation of) a downward spiral in your life, your RAS is going to pull up information that's going to make that story sound correct and lead you to feel like your life is hopeless or going nowhere.
How to change your story – Step 1
Often, even if we want to, we have a very difficult time to changing our internal stories, even with great conscious effort. Fortunately, other people can assist. Look to a Los Angeles DUI defense attorney at the Kraut Criminal & DUI Lawyers to help you and send your life back on an upward trajectory. Mr. Kraut is a former prosecutor with immense practical experience with DUI cases just like yours.

If police arrested you for Los Angeles DUI, you may feel scared and confused. Contact Harvard Law School educated, ex-prosecutor Michael Kraut for assistance at (323) 464-6453 or online. We're located at 6255 Sunset Boulevard, Suite 1520, Los Angeles, California 90028.