Los Angeles DUI Arrests Skyrocket Over New Year's Holiday, According to California Highway Patrol Reports
Los Angeles DUI arrests spiked over the New Year's holiday, as this blog (and other sources) predicted. But we had no idea that the damage would be as bad as it was.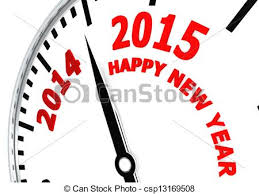 From 6 PM on December 31 through 6 AM on the 1st, local officers in Los Angeles arrested 219 people across the county, and nearly a thousand people throughout the Golden State celebrated the ringing in of 2015 by getting handcuffed and charged per California Vehicle Code Section 23152 or 23153.
Talk about starting 2015 off on the wrong foot.
Depending on the nature of these allegations, defendants can face punishments ranging from severe fines and fees, to license suspensions, to probation, to significant jail time. In addition, their insurance rates can skyrocket, and they can face all sorts of indirect problems in their lives, including relationship troubles, getting reprimanded at work, and struggling with logistics, such as grocery shopping and child care.
The CHP noted that, over the 84 hour window that constitutes the New Year's holiday, two people died in DUI crashes in Los Angeles County and 14 people across the state died.
To put these numbers in context – and to understand why this story is so important – we need to look at last year's numbers. According to CHP records from 2014, only 104 people got arrested in Los Angeles County and only 457 people got arrested for DUI in California during the same time period.
Peter Bishop, a CHP Officer, told the Los Angeles Times that the spike in DUI arrests was "actually shocking because we have so much available [in the way of safe riding services Lift and Uber] now."
When analyzing numbers like accident statistics or DUI statistics, you need to be very careful to avoid over-interpreting surprising results. For instance, does the doubling in DUI arrests across the state indicate an odd statistical artifact and nothing more? Or should we read the signal as indicating that driver behaviors have somehow taken a turn for the more dangerous?
Without more data points – and carefully controlled studies – we really can't know.
If you have been struggling to try to figure out how to respond effectively to your recent charges, a Los Angeles DUI attorney with the Kraut Law Group can assist. Call us now to connect with a former prosecutor with nearly two decades of experience working on Los Angeles DUI cases.
Did police stop you for driving under the influence in Los Angeles? Contact DUI defense attorney Michael Kraut for assistance at (323) 464-6453 or online. We're located at 6255 Sunset Boulevard, Suite 1520, Los Angeles, California 90028.