Every Parent's Worst Glendale DUI Nightmare: What If You Kid's School Bus Driver Had a BAC of 0.25%??
Every driver in the valley is somewhat sensitized to the dangers of driving under the influence in Glendale, etc.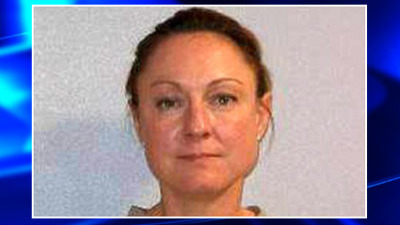 But if you are a parent, you're probably especially aware of vulnerabilities that you and your kids face on freeways and even surface streets. That's why so many people here in the Southland – especially parents – were alarmed by a story out last week out of New Jersey. According to USA Today, a 46-year-old bus driver, Carole Crockett was arrested last Monday afternoon, after she drove 25 children to Westhampton Middle School in NJ while intoxicated.
How "under the influence" exactly was Crockett?
According to newspaper reports, the bus driver blew a blood alcohol level of 0.25% – to put that in perspective, that's more than three times the legal limit for Glendale DUI, as defined by California Vehicle Code Section 23152. (Indeed, the 0.08% threshold is the national standard, according to the Highway Safety Research and Communications organization.)
How, exactly, did this bus driver DUI situation transpire? Here's a quote from the Washington Post's blog: "children in a school bus in New Jersey called their parents to say the driver was swerving and falling asleep behind the wheel. The parents called the Westhampton Middle School, which alerted police. Officers found Carole Crockett at Holly Hills High School trying to pick up more students."
These extra details create new cause for consternation.
Number one: why did the bus driver continue to try to pick up students, after she was falling asleep behind the wheel? That's terrifying.
Number two: how could any parent have known and thus prepared against such a contingency? The answer is: not even the most prepared parent could.
Per the Post, 46-year-old Crockett "faces 25 counts of driving under the influence with a minor and child endangerment."
Obviously, most people react in a shock horror to stories about Glendale DUI school bus accidents and the like. But the reality is, any time you drive under the influence of alcohol, drugs, or even prescription medications, you potentially put not only your own life but also the lives of others in serious danger.
For help understanding your rights and responsibilities, connect with an experienced Glendale DUI criminal defense attorney, such as Glendale's Kraut Criminal & DUI Lawyers (121 W Lexington Dr, Glendale, CA 91203 Phone: (818) 507-9123). Michael Kraut is a former city prosecutor with a wealth of experience, deep connections with the legal community, and a reputation not only for stellar performance but also for passionate and powerful service.

If you have been arrested for a DUI in Glendale or you are under investigation for driving under the influence in Southern California, please contact Los Angeles criminal defense attorney Michael Kraut for 24/7 assistance by phone at (323) 464-6453 or toll free at (888) 334-6344 or online.