DUIs Spark Arrests Over Holiday
Police officers patrolling Los Angeles County highways found little to celebrate over the Fourth of July holiday weekend. From Friday, July 3rd at 6 p.m. through midnight July 6th, they made 229 arrests for DUI in Los Angeles County and dealt with the aftermath of accidents that killed two people. During that same time period, the California Highway Patrol reported that its officers made 930 DUI arrests throughout the state, while twenty-six people were killed in vehicle collisions.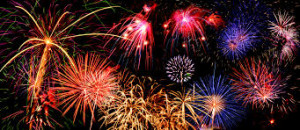 One deadly accident not included in this total occurred in the early morning hours of July 3rd in Lompoc. TV Station KSBY reported that 29-year-old Manuel Santos let his Toyota Corolla drift off the road, where it hit a culvert, a boulder and then a power pole. But that didn't stop the car. It spun out of control and went back onto the highway where a Toyota Avalon smashed into it. The two people in that car went to the hospitals for non-life-threatening injuries.
The crash killed 22-year-old Jesenia Liborio, a passenger in Santos' car, and injured an eight-year-old girl sitting in the back seat without a seatbelt. Santos suffered major injuries and went to the hospital. Police later determined Santos had been driving under the influence, and charged him with felony DUI and vehicular manslaughter charges.
In another incident on July 4th, Mary Jane Plante drover her Toyota Tundra truck across the center divider on Highway 74 near Pinyon Pines. She struck a 1999 Nissan Maxima, injuring the 64-year-old driver so badly that he later died. Plante ran from her vehicle and spent the night on the run. It didn't do her any good. Police picked her up the next day, arresting her on suspicion of driving under the influence of drugs or alcohol, hit and run and gross vehicular manslaughter.
What should you do if you or someone you love faces a serious DUI count? Will you go to jail? Will you lose your license? Call Los Angeles DUI defense lawyer Michael Kraut immediately to understand your options and craft a strategic response.
If police arrested you for Los Angeles DUI, you may feel scared and confused. Contact Harvard Law School educated, ex-prosecutor Michael Kraut for assistance at (323) 464-6453 or online. We're located at 6255 Sunset Boulevard, Suite 1520, Los Angeles, California 90028.