DUI Teen Does Double Damage to Police Cars
Police officers know that that they may be at risk when they're called to pursue someone suspected of DUI in Los Angeles. If the driver suddenly takes a turn or doesn't stop at a DUI checkpoint, their vehicles can suffer damage—and so can they. Last May, for example, a DUI driver injured two Detroit police officers when he smashed his truck into the rear end of their police car. But the damage didn't end there—the truck also hit two officers who were standing nearby.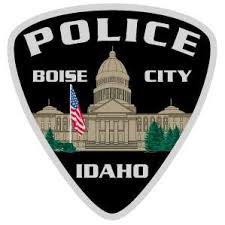 But not many DUI drivers hit two separate police cars—at different sites—in the same evening.
A 17-year old girl in Boise, Idaho, managed to do it. She first rear-ended a white Honda at Cole and West Ustick Roads; the Honda, pushed forward, then rear-ended a patrol vehicle driven by a deputy from the Ada County Sheriff's Department.
Instead of stopping when the deputy got out of his car, the teen drove off, hitting several garbage cans on a sidewalk along the way. She eventually ran a red light on Veteran's Memorial Parkway and slammed into a Boise Police Department vehicle. The officer suffered a head and a leg injury (fortunately not too serious).
When other officers arrived at the scene they noticed the young woman appeared to be intoxicated. So after a quick stop at the hospital to ensure she wasn't injured badly, and to take a sample of her blood to check the blood alcohol content, they took her to ADA County Juvenile Detention Center.
The teen faces charges of felony aggravated DUI and three misdemeanor charges of leaving the scene of an accident. Since she is under the age of 21 she'll automatically lose her license for at least 60 days if her BAC registered .02 or higher.
Locating a seasoned and qualified Los Angeles DUI defense lawyer is a critical part of the process of reclaiming your life, your time and your peace of mind. Call ex-prosecutor Michael Kraut for a free consultation right now.
Have you been stopped for DUI in Los Angeles, contact attorney Michael Kraut at (323) 464-6453 or online. Our team is located at 6255 Sunset Boulevard, Suite 1520, Los Angeles, California 90028.