Driver Charged in DUI Death Picked Up Three Years Later
Motorists arrested on a charge of DUI in Los Angeles know that they'll have to pay the price in fines, loss of license or even jail time. When a court convicts a motorist of causing a death while driving under the influence, the penalties will be much worse. Sometimes the accused driver decides not to stick around to see what's going to happen. But the police may nab him somewhere down the road.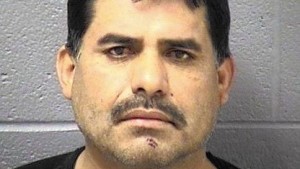 It took almost six years for officers to catch up with Ramiro Alcantar, formerly of Joliet, Illinois. In 2009 Alcantar drove his Dodge Ram van into the oncoming lane of traffic, hitting motorcyclist Caesar Vallejo, who died of his injuries a few weeks later. The investigating cops found a half-empty can of beer in Alcantar's van; he smelled of alcohol and failed the initial DUI testing. Turns out he was also uninsured.
The cops threw the book at Alcantar, charging him with DUI/alcohol, DUI/drugs and DUI/combination alcohol and drugs. But after a relative posted $5,000 bail, Alcantar fled the area, supposedly seeking refuge in Mexico.
If Alcantar did leave the country at that time, he eventually returned. Police picked him up in Springdale, Arkansas on February 18, 2015. He's now back in Illinois, where he had a formal arraignment on the 2009 charges. He's unlikely to get bail this time around, however.
If a court convicts Alcantar of aggravated DUI, which is a felony, he could be looking at three to seven years in prison.
Respond strategically to your arrest and charges by calling a former Senior Deputy D.A. and highly successful Los Angeles DUI defense attorney with the Kraut Criminal & DUI Lawyers today for a complimentary consultation.
Have you been arrested for a DUI in Los Angeles? If so, please contact DUI defense attorney Michael Kraut at (323) 464-6453 or online. Our building is located at 6255 Sunset Boulevard, Suite 1520, Los Angeles, California 90028.