Daughter's Plea Leads to Mom's DUI Arrest
What would you do if someone you cared for insisted on getting behind the wheel after a few too many drinks? Would you call the police and risk their arrest for a DUI in Los Angeles? Would you ignore the situation and simply hope that no one would get hurt?
A 28-year-old woman in Senoi, Georgia, faced that situation in September. In a move that the local police chief called "an act of courage," the woman got in touch with police and asked for help.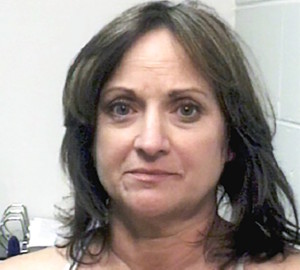 According to the story on the Fox5 Atlanta website, Donna Dodgen was driving her daughter and 10-year-old granddaughter when the trio stopped at a local convenience store. The daughter went in to the store and asked the clerk to call police because her mother had been drinking and wasn't in any condition to drive. (The daughter couldn't drive herself, because she had previously been in a car accident in which she suffered a head injury.) She told the clerk she was worried about her daughter's safety and her own. (It's not clear why she and her daughter didn't simply get out of the car and refuse to go any further.)
A police officer watched Dodgen leave the parking lot and sit at a green light for 30 seconds without moving. Before too long, he caught up with Dodgen and asked for her driver's license. Dodgen allegedly kept trying to give him her credit card instead.
Then the officer gave Dodgen a sobriety test, which she reportedly failed. She also smelled of alcohol, according to police. They charged her with DUI, endangering a child under age 14, weaving on the roadway and driving under the minimum speed.
The daughter (who remained unidentified in the news story) told police that her mother had been driving erratically before the convenience store stop, unable to remain in the her lane and attracting the ire of drivers, who honked to signal their displeasure.
As a frequent contributor to respected media, like The New York Times, The Los Angeles Times and Good Morning America, Los Angeles DUI attorney Michael Kraut of the Kraut Law Group understands what it takes to build successful defenses in complex DUI cases. Contact him and his team today to schedule a consultation.
If you've been arrested for driving under the influence in Los Angeles, contact former-prosecutor Michael Kraut for assistance at (323) 464-6453 or online. Our team is located at 6255 Sunset Boulevard, Suite 1520, Los Angeles, California 90028.