Colorado "Rolls Out" Anti-Marijuana DUI Safety Campaign
Los Angeles DUI analysts are always keen to follow legal developments in the state of Colorado, which often stands on the "leading edge" of curious new DUI-related developments, legally and culturally.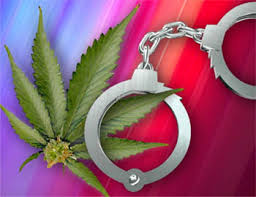 Recently, Colorado passed a statewide law that legalized recreational marijuana use. However, the CO government wants to prevent stoned drivers from causing accidents on Rocky Mountain highways. To that end, the Colorado Department of Transportation just aired a series of TV ads as a part of an ambitious "drive high, get a DUI" safety campaign.
The CDOT campaign is rich with cheeky, gallows humor. One ad features a man trying to put up a TV set, which comes crashing down. The ad copy reads: "installing your TV while high is now legal … driving to get a new one isn't."
The Colorado State Patrol's Chief of Police, Scott Hernandez, emphasized a "safety first" message: "as Coloradoans now have more access to marijuana, we want you to be aware that law enforcement is trained to identify impairment by all categories of drugs and alcohol."
The CDOT limits blood marijuana to just 5 nanograms of THC (active) per milliliter of blood. A survey from September of last year found that more than one out of five Colorado drivers had driven after consuming or smoking marijuana within a month from when the survey was taken. That's a crazily alarming statistic.
Advocates on both sides of the debate worry that the 5 nanogram limit may be too hard to enforce. One spokeswoman for the CDOT told USA Today "one hit could put someone over the limit." Meanwhile, Mason Tvert, a spokesperson for the Marijuana Policy Project, told USA Today "too much evidence suggests that [the 5 nanogram limit] would result in people being unfairly convicted of a DUI when they are not actually impaired."
In Los Angeles, driving under the influence of drugs can be charged as a crime per CVC Section 23152(a), which defines "under the influence" as an umbrella term — it includes not only alcohol but also drugs like marijuana, prescription narcotics, illegal drugs, and over-the-counter medications.
Authorities cannot use a breath test to measure the presence of marijuana or other drugs. Instead, they give suspected drivers urine or blood tests. Juries then examine these chemical analyses to determine guilt and sentencing.
For help defending against a Los Angeles DUI drug charge, call attorney Michael Kraut today with the Kraut Law Group. Mr. Kraut has an excellent reputation; he served as a prosecutor for 14 years before working with defendants, so he really understands how prosecutors act and think.

If police stopped you for Los Angeles DUI, you may be worried and anxious. Contact Harvard Law School educated, ex-prosecutor Michael Kraut for assistance at (323) 464-6453 or online. Our team is located at 6255 Sunset Boulevard, Suite 1520, Los Angeles, California 90028.