Both California and U.S. laws offer victims of domestic violence some basic legal protections, including the ability to obtain restraining orders. These laws are not perfect, nor are they always effective, but in general they work and they have the approval of society behind them. Police will arrest domestic violence offenders and the state will prosecute them under criminal statutes. If convicted, the abusers face imprisonment and/or fines.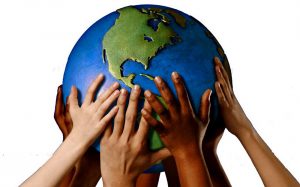 According to the World Bank, three-quarters of the world's countries have laws against domestic violence, but enforcement of them can be spotty since abuse is at often culturally (if not legally) sanctioned. At least 45 countries, most in the Middle East and sub-Sahara Africa, have no laws forbidding domestic violence, according to the World Atlas. The countries include Algeria, Cameroon, Egypt, the Ivory Coast, Haiti, Latvia, Kenya, Pakistan and Yemen.
•    In Kuwait, 35 percent of women have reported spousal abuse. In a Kuwait Times online article, an attorney from that country says that when it comes to domestic violence, the criminal intent is what matters in the eyes of the law. "If the violator (father, husband or other) hits his wife or child by hand lightly, this is not considered a crime as it's his right do to so according to Islamic sharia. But if he burns the child or attacks his wife with a knife, it would be clear that the criminal intent was to cause harm. But if he hits his wife while they are fighting, he may claim that he only tried to threaten her and didn't intend to cause serious harm. The verdict in these cases usually is 'exchanging blows' and each of the parties pays a KD 50 fine, as each of them claims self-defense," the lawyer said.