Bribing an Officer with a Grilled Cheese? Would It Work for a Los Angeles DUI Suspect?
People pulled over for Los Angeles DUI often do absurd things – sometimes comically absurd.
A breaking report out of Marion County, Florida illustrates just the lengths to which certain people will go to try to stay out of trouble. A 65-year-old grandmother, Elsie Wright O'Conner, got pulled over in town for DUI, after an officer noticed that she had been driving erratically. The officer found an empty bottle of vodka in her car… along with a second half empty bottle of vodka. He tested O'Conner and found that she had a BAC over three times Florida's legal limit. This did not dissuade the suspect from begging for clemency.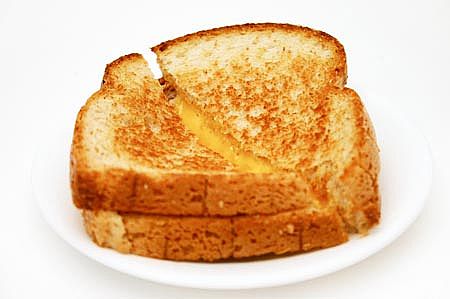 She allegedly told the deputy: "Come on now, I'm a grandma. Can you do something for me since I am not that bad? I could have brought you back to my house and made you a grilled cheese sandwich."
Unfortunately for the 65-year-old, the deputy did not take her up on the offer. Instead, he arrested her and charged her with DUI. According to records from the Marion County Sheriff's Office, the grandma had been convicted of a DUI count back in 2007. It's understandable that she would do anything in her power – including offering up a fresh grilled cheese sandwich – to avoid getting charged with DUI a second time. Indeed, if you are hit with multiple counts of driving under the influence in Pasadena (or elsewhere in Southern California), your penalties can go up – way up.
Let's take a closer look at how California law treats recidivist (repeat) Los Angeles DUI offenders.
If you are arrested for a Pasadena DUI, you will generally be charged with a misdemeanor. The court can impose punishments like: a fine of $1,000 on top of court costs, a one year CA driver's license suspension with no restricted license option, formal probation, six weeks minimum of California DUI alcohol school, a mandatory installation of an interlock ignition device (IID), and 48 hours in custody minimum – with a maximum of full six months behind bars.
And that's just for your first offense!
If, within 10 years, you get convicted twice for DUI in Southern California, you can face increased jail time, increased alcohol school, a longer license suspension, stricter probation terms, more fines and steeper court costs. If you are pulled over for three or more DUIs within a 10-year time period, the court can ratchet up your punishments again and even charge you with a felony for what ordinarily might be a misdemeanor. A felony charge is significantly more devastating – convicted felons often face longer prison sentences as well as chronic problems, such as difficulty getting loans and finding gainful employment.
So what should you do if you have been pulled over for driving under the influence in Los Angeles for second, third, or fourth time? Your choice of lawyer can make a huge difference for your outcome. Many defendants have found that being represented by an attorney who used to be a prosecutor can be a big plus.

Michael Kraut of The Kraut Criminal & DUI Lawyers in Hollywood served for 14 years as a prosecutor before representing defendants – he uses his connections and intuition for how prosecutors think to come up with intuitive, winning strategies for his clients.
If you have been arrested for a DUI in Pasadena or you are under investigation for driving under the influence in Southern California, please contact Los Angeles criminal defense attorney Michael Kraut for 24/7 assistance by phone at (323) 464-6453 or toll free at (888) 334-6344 or online.