Could Big Changes to Los Angeles DUI Law Be Coming? [New Tests for Non-Alcohol DUI]
Police in California may soon have a new weapon in their efforts to get DUI drivers off the road. The state legislature is considering authorizing the use of a device that measures levels of marijuana, cocaine, amphetamines and pain medications (including opiates).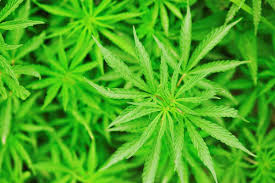 The push to get the new device approved is apparently in response to a California ballot measure that would authorize the use of recreational marijuana in the state. In an April 6th article, the Los Angeles Times reported that State Senator Bob Huff of San Dimas has authored a bill that permits police to take an oral swab from a DUI suspect and then use a handheld device to test for the presence of marijuana and other controlled substances.
Lawmakers may have good reason to be concerned about the consequences on driving habits if the pot bill passes. The Times article notes a 40 percent increase in positive tests for drugs in drivers killed in crashes in California between 2009 and 2013. It also said that pot-related traffic deaths increased by almost one-third in Colorado in the year after that state legalized recreational pot.
The California Police Chief Association and the California Narcotics Association are backing the bill. The California branch of the National Organization for the Reform of Marijuana Laws opposes it, saying the technology's accuracy has not been proven.
A judge in Kern County has already allowed the use of the swab evidence in a DUI case. In addition, UC San Diego will be researching new marijuana-specific field sobriety tests.
California Vehicle Code section 100-680 defines drugs as "means any substance or combination of substances, other than alcohol, which could so affect the nervous system, brain, or muscles of a person as to impair, to an appreciable degree, his ability to drive a vehicle in the manner that an ordinarily prudent and cautious man, in full possession of his faculties, using reasonable care, would drive a similar vehicle under like conditions."
Have you been arrested for a marijuana DUI in Los Angeles? Trust the seasoned DUI defense attorneys at the Kraut Criminal & DUI Lawyers to create a strategic response to your charges.