Awful Story — After a DUI Accident, Victim Shot to Death by Police in Hospital
The aftermath of Los Angeles DUI accidents can be quite traumatic and confusing. DUI suspects can make errors or engage in dumb behaviors that can put people (and police officers) at risk of injury and lead to criminal charges. Police officers and other responders can also make errors and misjudgments, which can complicate the situation.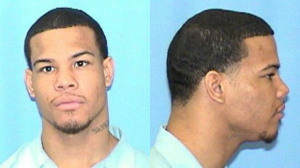 One dramatic and very sad story out of Highland Park, Illinois, illustrates the complexities that often accompany DUI arrests. According to local news sources, a man from Waukegan died at a local hospital after police officers shot him. Here's how the scenario reportedly unfolded. An alleged DUI accident on Illinois Route 94 attracted the attention of Illinois State Police, who found two injured passengers, Christopher Anderson, 27-year-old, and his 9-year-old daughter, Alaysia. Later that morning, hospital staff called police officers to respond to a very aggressive patient, who allegedly brandished a handgun, demanding to see his daughter. Police responded by shooting Anderson fatally.
The incident stoked alarm from some members of the community. The local paper quoted community activist Ralph Peterson, who asked: "how could a 27-year-old whose daughter is seeking medical attention end up dead?" Of course, if the man, indeed, had pulled a gun on hospital workers in an aggressive manner, the police obviously had a right to respond and protect themselves as well as any nurses, doctors and patients in harm's way.
Stories like this remind us of how important it is to collect quality evidence. Did the police err or engage in misjudgments? Were the breathalyzer test and field sobriety tests and other assessments used by authorities fair and accurate?
To solve the puzzle of your criminal defense, trust an experienced, highly qualified Los Angeles DUI criminal defense attorney, like Michael Kraut of the Kraut Law Group. Mr. Kraut spent over 14 years working as a prosecutor, and he has the knowledge and relationships you need to build an effective defense.
If you've been arrested for driving under the influence in Los Angeles, contact former-prosecutor Michael Kraut for assistance at (323) 464-6453 or online. Our team is located at 6255 Sunset Boulevard, Suite 1520, Los Angeles, California 90028.