Did Woman Lie to Shield Her Four-Time-DUI Father?
Usually police officers have a fairly easy time identifying the person to arrest for an accident involving a DUI in Los Angeles. But what if they arrive on the scene of the crash several minutes after it occurred? All they can do then is take the word of the driver (and any passengers) about who was behind the wheel.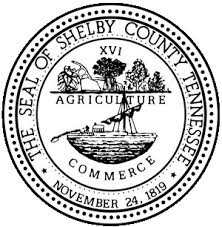 In Shelby County, Tennessee, police arrested 24-year-old Elisabeth Blackwood on September 28th for leaving the scene of an accident and failing to yield the right of way. The crash resulted in the death of a motorcyclist and the hospitalization of his wife.
The police report said that Blackwood had been backing out of her driveway in a pickup truck that was pulling a trailer. She hit the motorcycle driven by Bruce Kingdon, who died at the scene. His wife Cassie had been riding behind him on the bike. The police said that Blackwood didn't stop, but drove to a neighbor's yard and then tried to hide the damaged truck behind her home. She then returned to the scene; a neighbor reported to the 911operator that she was standing in the street.
A week after taking the blame for the accident, however, Blackwood changed her story and posted a retraction on Facebook. She said her father Felix Blackwood had actually been driving and that she had lied to keep him out of jail. The elder Blackwood has four DUI convictions on his record and is now on probation after serving time in a Tennessee prison. Elisabeth Blackwood, on the other hand, has only a speeding ticket on her driving record.
The Shelby County Sheriff's Office has had no comment on the case because they are still investigating it.
If Felix Blackwood is the guilty party, he'd face some stringent penalties in California under Vehicle Code 23550. The state would revoke his license for an indefinite period of time, would designate him a habitual traffic offender and a judge could sentence him to additional time in jail.
Los Angeles DUI defense lawyer, Michael Kraut, of the Kraut Law Group is standing by to offer critical insight into your case and potential defense options. Call him and his team today to begin regaining control over your case and your life.